March 25, 2022
Bundobust Brewery continues growth with new hire and new beer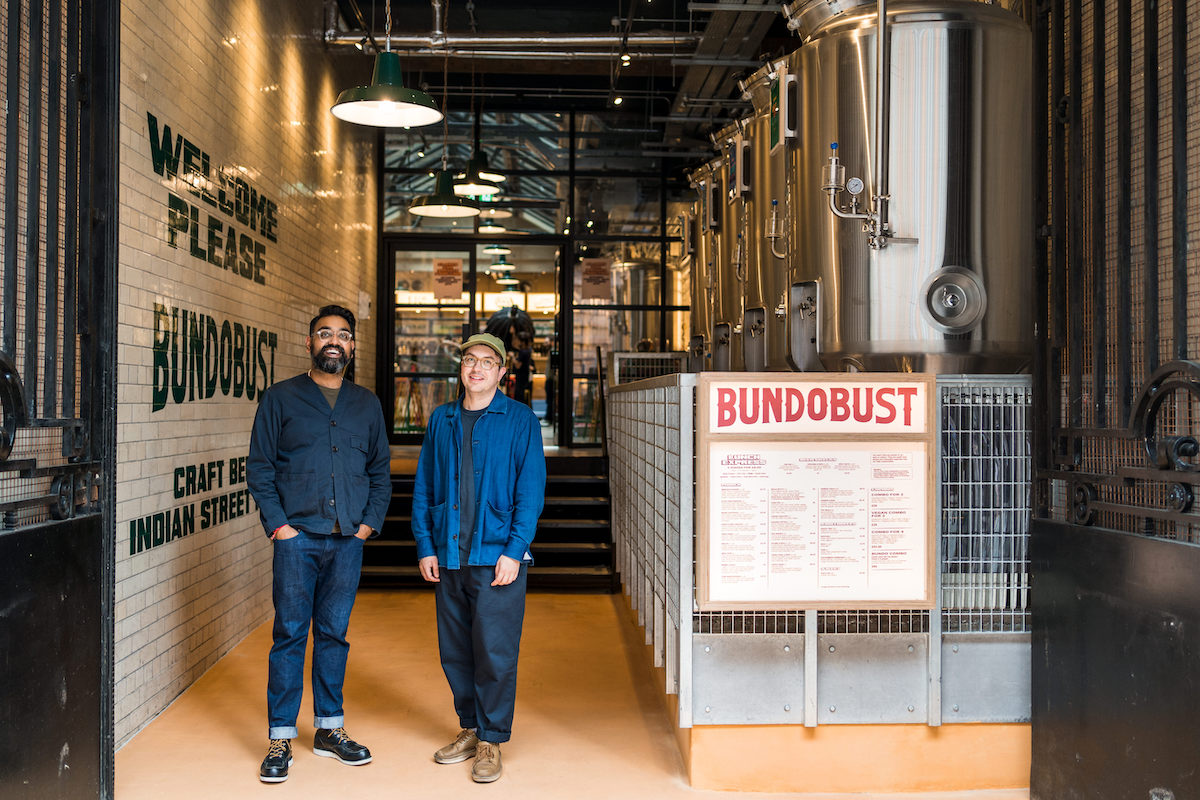 Bundobust, which has outlets in Leeds, Manchester and Liverpool, have become known for their eclectic mix of Gujarati street food and craft beer. As the craft beer arm of the business continued to gain plaudits, it was only a matter of time before Bundobust Brewery was born and the brewery opened last year on Manchester's Oxford Street. Following an extremely successful few months since opening, and the demand for their unique beers being higher than anticipated, Bundobust Brewery is expanding with the announcement that they are looking to grow their brewery team. The new appointment will follow the brewery's inclusion in the prestigious OFM 50 from The Observer, recognising Bundobust Brewery as one of the 50 best things in the world of food and drink right now, coming in at No.20.
Beer brewed at Bundobust Brewery is available exclusively on tap at Bundobust in Leeds, Liverpool, and Manchester. Bundobust Brewery is a fully functioning facility, uniquely set in the middle of a 150-seat taproom, fronted by head brewer Dan Hocking. Hocking and Bundobust is now looking for an assistant brewer to join the team as the brewery sets its sights on further growth. This new position is open to anyone with no previous brewery experience necessary.
The expansion of their brewery arm comes at an exciting time, as Bundobust has recently launched a string of limited-edition beers; vegan cask beer, Dark Mild, vegan Cream Ale, Manak and vegan IPA Patta. A further new limited-edition IPA, Big Peela, a 7% version of Bundo's pale ale staple Peela will also be launching next month.
Dark Mild, Bundobust's new 3.8% beer, is dark and inviting with a prominent malt character and a light and fruity aroma, the cask also presents rich, dark flavours of hazelnut, coffee and caramel. Dark Mild is a collaboration with Thornbridge Brewery and the first in a collaborative series of pub standards between the two brands. This new series of classic beer styles is inspired by heritage beer and an ode to the great British pub and a celebration of the unique dispense method of cask beer.
Manak, at 4.2%, is the answer to the question "Beer?" and is the perfect pint for after work and repeat drinking, it's a drinker not a thinker. It's Bundo's take on a Cream Ale – an American style that hits the ultimate refreshment spot between a blonde ale and a lager. The style is fondly referred to as a lawnmower beer; light, refreshing, drinkable: a beer.
Alongside Dark Mild and Manak, Patta is currently on tap for a limited time exclusively at Bundobust. Patta is a 6.8% West Coast Rye IPA, a collaboration with the internationally renowned Verdant Brewing Co. With grapefruit, pineapple and stone fruit flavours; a big and punchy IPA.
Marko Husak, Founder says:
"It's always been a dream of ours to open up a brewery and it seemed the next logical, albeit scary, chapter in the Bundo story but when we finally opened Bundobust Brewery a little over six months ago, we never expected it to take off as quickly as it has. It's time to welcome someone new to Team Bundo and we're really proud to be opening up the opportunity to anyone who has a passion for beer. We've launched some great beers this year, with more beers and expansion plans to come, a new face will be a key part of this process going forward. We're so excited to see what the next six months will bring!"
Dark Mild is now available for a limited time only at Bundobust and Thornbridge pubs. The limited-edition Manak cream ale and Patta IPA are also now available at all Bundobust outlets. Big Peela will launch next Friday 1st April. When they're gone, they're gone forever.