November 26, 2019
Embark: Eating Indie in Amsterdam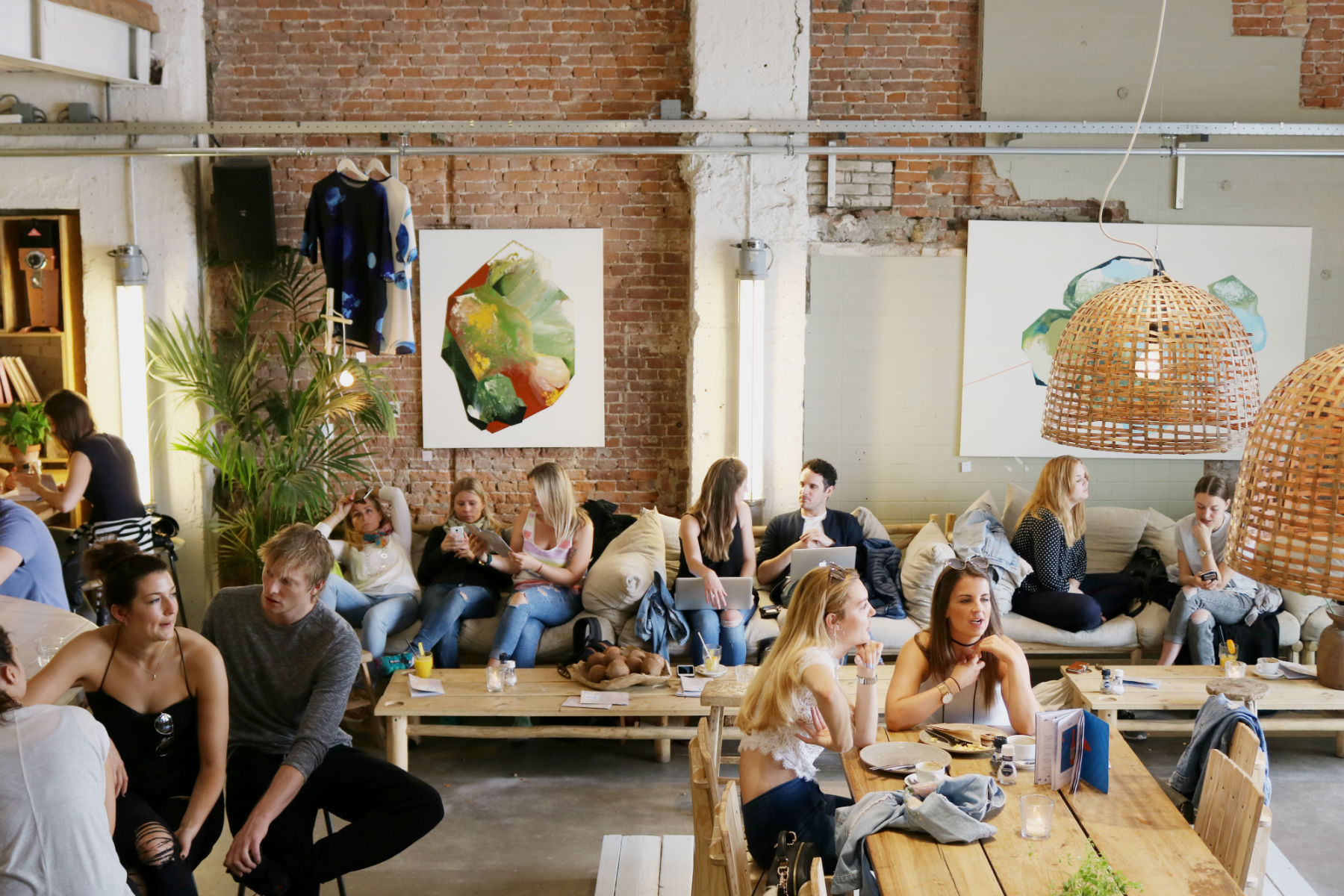 Much like any other large European city, Amsterdam has no shortage of independent places to eat and drink. With so much choice, though, it can be difficult to know where to turn. Where are you going to get the best brunch of your life? Which restaurant does the most perfect pizzas? Our resident social media manager and Amsterdam enthusiast Beverley Reinemann has all the answers.
Eating Indie in Amsterdam: The C81 List
CT Coffee and Coconuts
Aussie beach vibes meet stripped-back Scandi at CT Coffee & Coconuts. A multi-level hangout spot housed inside an old theatre built in the 1920s, CT is perfect for lazy brunches, quick coffees, or relaxed dinners.
The menu here is extensive and locally sourced, ranging from brunch classics like pancakes and perfectly poached eggs to wholesome smoothie bowls and Chilaquiles. And of course, they serve fresh coconuts, with or without rum (go for with, you're on holiday)! Their coffee is delicious and the scrambled eggs with avo will make you vow never to make yourself scrambled eggs again without crumbling at least half a block of feta into it before serving. In the evening, enjoy CT's spins on international dishes, and wash them down with a choice of 9 cocktails (or a Dodo, an Amber Pale brewed especially for Coffee and Coconuts).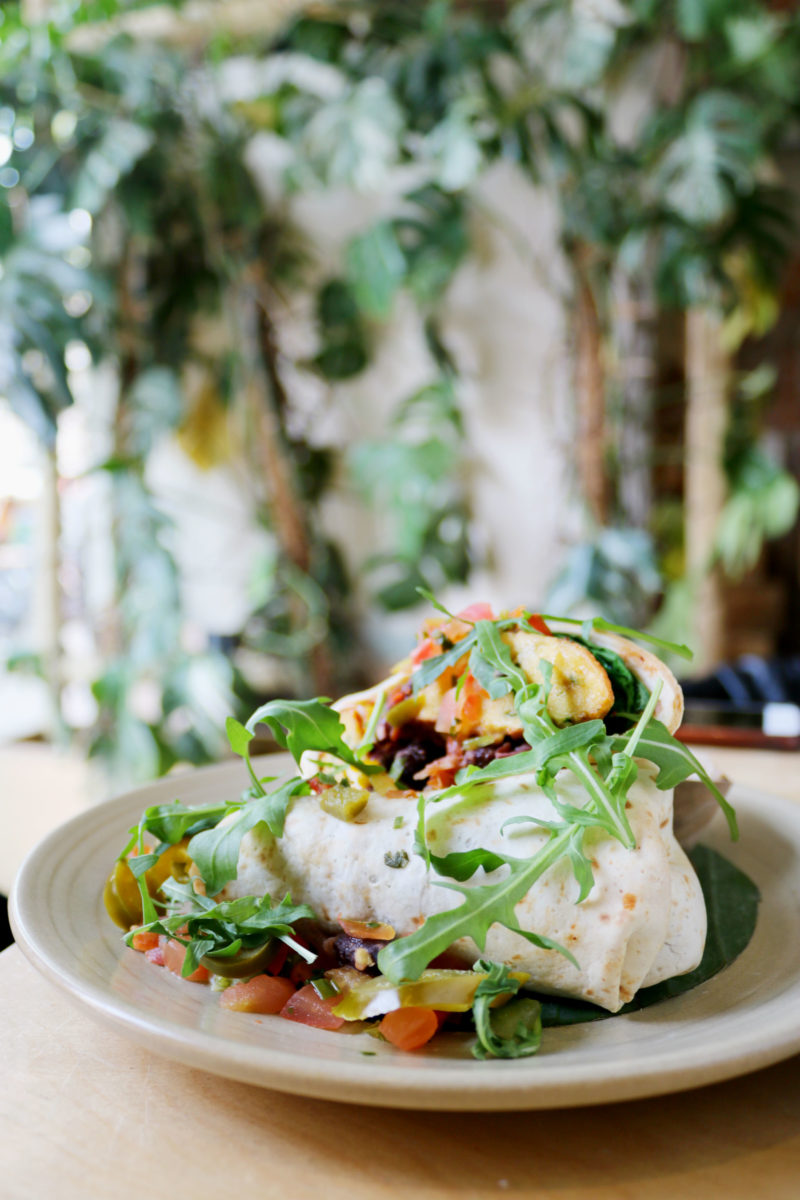 CT Coffee and Coconuts
G's Really Nice Place
G's Really Nice Place describes itself as "an eclectic hot mess of love, lust, hunger, and thirst" which, incidentally, is how I feel after a night out. Luckily, G's is no stranger to a hangover cure, or a good coffee. Start with 'Foreplay', their breakfast snack menu (oysters, anyone?) before moving onto 'The Main Act' where the usual suspects like Eggs Benedict sit comfortably alongside dishes like Seoulful Eggs (fried eggs with sticky Korean fried chicken) and Challah French toast. Ready for round two? Check out the huge cocktail menu, or pick from one of over a dozen different Bloody Marys.
Foodhallen
Another European city, another indoor food market. Don't roll your eyes just yet, though, because Amsterdam Foodhallen is up there with the best, in terms of food quality and atmosphere. Located in a former tram depot in Amsterdam West, Foodhallen is home to 21 different international food stands, from Vietnamese street food and gourmet hot dogs to homemade bitterballen and Medditeranean mezze. There's also craft beer and cocktails, and a bar dedicated exclusively to wine and G&Ts. Find a seat at one of the many communal tables and prepare for a fun (if not perhaps entirely unique) foodie experience.
The Avocado Show
Europe's first restaurant dedicated entirely to avocado might seem a bit gimmicky, but the food is surprisingly good. With a menu created using sustainable avocados, The Avocado Show is serious about social responsibility. It's their dedication to creating visually stunning dishes that also taste delicious that is the real pull here though. From almost-too-pretty-to-eat avocado rose on toast and flavour-packed Poke bowls to Panko-breaded avo fries and avocado and chocolate chip ice-cream, the dishes are flavoursome and enticing. Arrive early to avoid disappointment – you'll probably have to queue.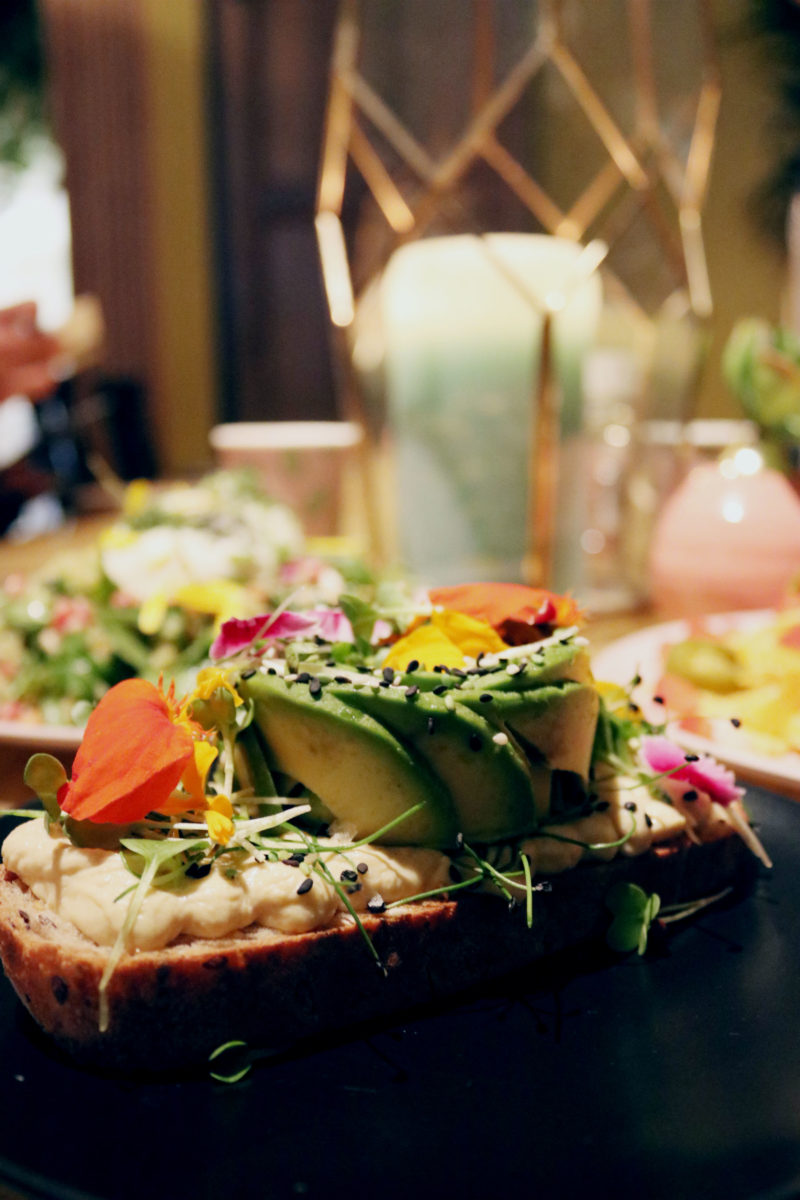 The Avocado Show
 Bakers and Roasters
This New Zealand-style cafe does brunch, lunch, and baked goods with a Kiwi twist (all served with a heavy dose of Brazil), and they do it well. The portions are generous, the ingredients are local, and if you're not a caffeine-fiend like the rest of us they'll happily make you a vitamin-packed juice or a brunch cocktail. On the eggs menu there's Huevos Rancheros, Navajo eggs, and a huge Kiwi brekkie. On the sweet menu you'll find huge stacks of blueberry pancakes topped with banana, blueberries and organic Canadian maple syrup, or banana nut bread French toast. Add Ozone coffee to the mix and you've got yourself a breakfast spot you'd be a fool to miss.
Sotto Pizza
The team behind Sotto are so serious about pizza that they've been apprenticed to the guardians of authentic Neapolitan pizza – The Associazione Verace Pizza Napoletana – and gained experience in the affiliated pizzerias in Naples. Basically, if you want pizza in Amsterdam, this is where you have to go. Delicate dough with crispy crusts, sauces made with San Marzano tomatoes, and simple, high quality ingredients all come together to create classic Neapolitan pizzas served in a stripped-back, modern setting. Want a side of scenery with your dinner? Head to the Kadijksplein branch, which has lovely views over the water.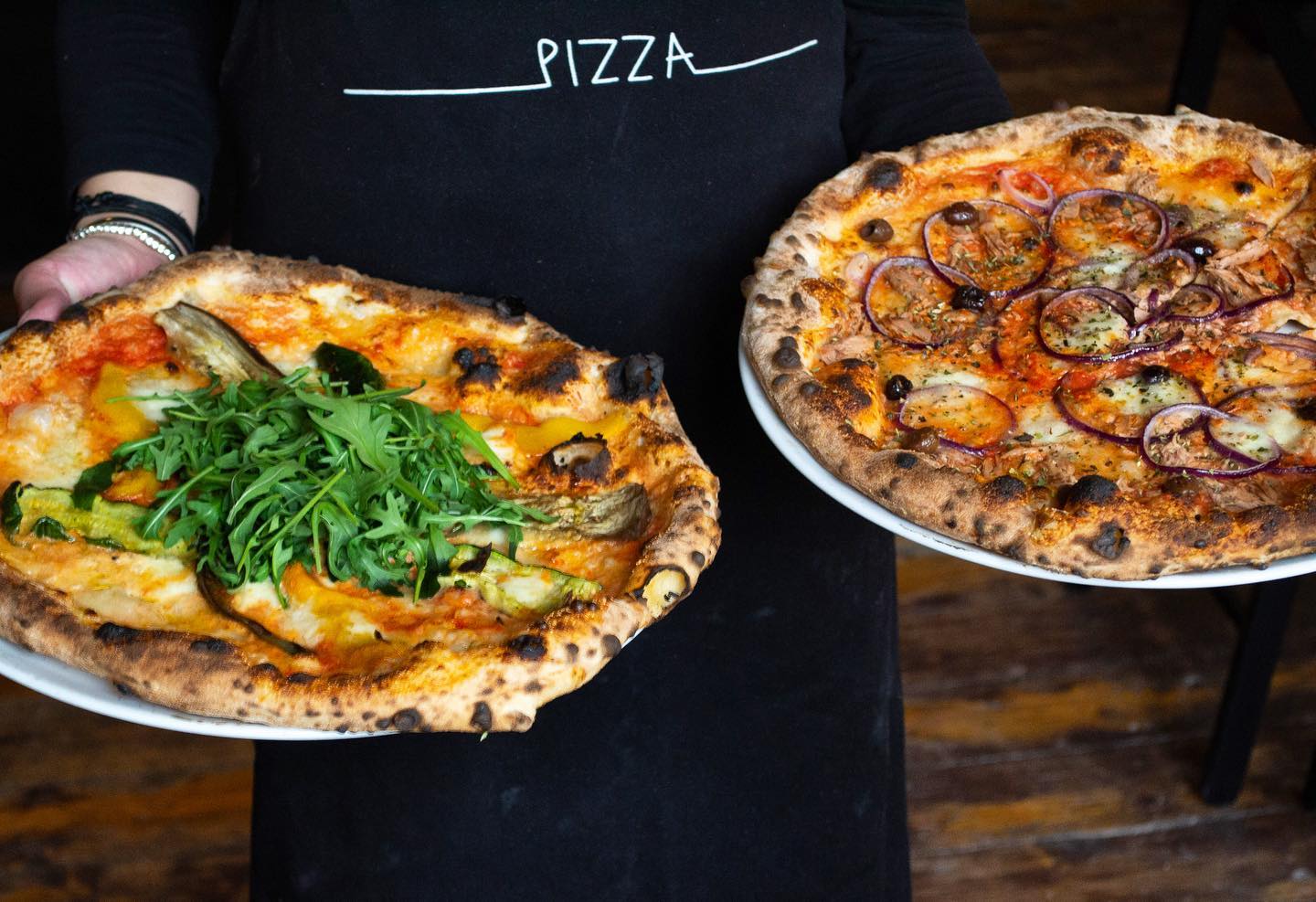 Sotto Pizza
Pluk
The bright and airy Pluk blurs the lines between concept store and cafe, combining a menu based around healthy food and drinks with a gorgeous range of homeware and gifts sold opposite the counter. Serving smoothies, breakfasts, salads, sandwiches and more, this cosy, two-tiered cafe is fun and photogenic. And while some of the dishes feel like they've been created entirely for Instagram (I'm looking at you, mermaid bowl) the food is genuinely tasty and fresh. Try the pancakes with fresh fruit, chocolate, and maple syrup, or opt for one of Pluk's colourful smoothie bowls with fresh fruit, coconut flakes, and granola.
http://www.pluk-amsterdam.com/en/
(originally printed in C81 printed Journal Issue 1)