November 24, 2021
Feels like HOME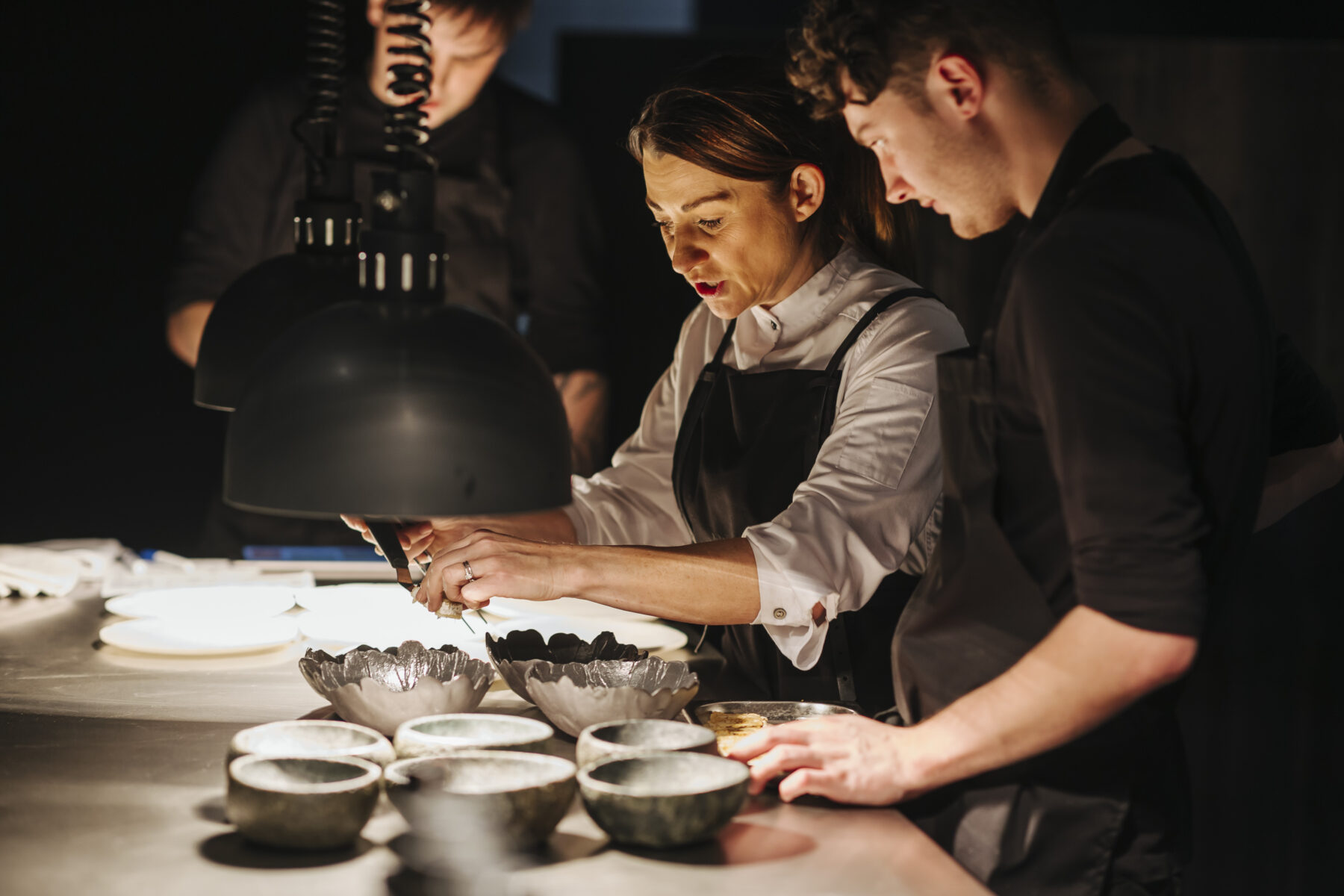 HOME is beginning an exciting chapter in a brand new riverside location at Brewery Wharf – and the future promises big things. After four years welcoming customers over on Kirkgate, Liz Cottam's prestigious dining experience has embraced change and set up shop in the former Oracle site, where it'll open its doors from Wednesday to Sunday.
The new space is designed to bring to life a dynamic ambience, with the terrace dedicated to special occasions, a wine room to showcase next-level tipples, and a central kitchen to put the foodie craft at the heart of the experience. Inside, it's sleek, minimal and truly feels like 'HOME', with stunning brand design from Nina Hunter and a striking monochrome aesthetic adding a stylish edge to the space.
When it comes to the menus, you can still expect HOME's signature seasonal offering, with a Sunday lunch option available to book too. Slots are filling up fast, so get yours booked now to avoid disappointment – or why not treat someone special to the meal of a lifetime this Christmas?