November 30, 2020
Introducing C81 – Meet Matt
In this blog instalment, we meet C81's Business Development chief.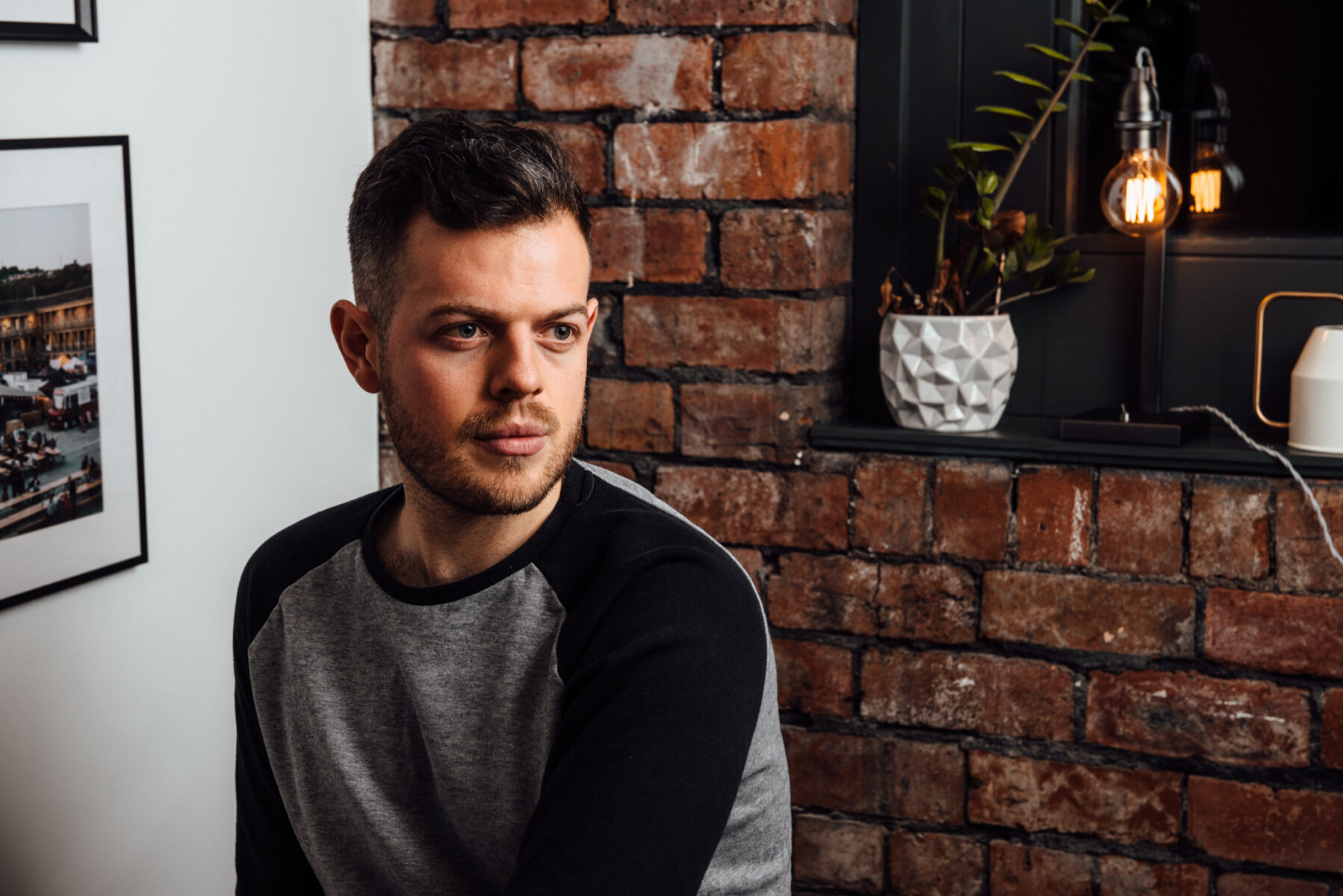 Matt Slater has recently joined Chapter 81 in a business development role. We had an 'introducing' chat with him to find out what led him to Leeds, to the indie food industry, and to us at Chapter 81.
Q: Hi Matt! So, business development…what does that mean? In real terms; what are you doing day-to-day?
I would sum it up as looking for opportunities, making connections and making things happen, business-wise. Obviously things aren't too hot for hospitality right now, so we're looking to expand our clientele to include a broader range of industries. My job is to get chatting to the right people, and then to reel them in. Indie food & drink will still be at the heart of what we do though. One of the first clients I've secured is OPEN card, a Leeds-based gift card company exclusively for independents.
Q: Can you explain the professional journey you've taken to end up at Chapter 81?
At college and uni I worked at John Lewis and then Waitrose (those "Overheard in" articles on Buzzfeed are surprisingly accurate). I got a Masters in Geography, but eschewed the traditional career path of colouring in. Instead I landed on the grad scheme at Morrisons, where I plied my trade in the Booze and Meat categories. Here, I developed my business acumen, and made loads of great connections across FMCG and manufacturing. But the best bit about the job was always the food.
Since rolling off the grad scheme the world has changed, and so has my perspective of it. At the beginning of the pandemic I had a secure, well-paid job in food retail. But I realised I wasn't about that corporate lifestyle. What I liked about my job was only a small part of what I did. I became super aware of how much time I spent doing things I didn't enjoy. So, I quit! (I'm not condoning anyone quit their job here. I am suggesting you to think about what you enjoy. And then do more of that.)
I knew I wanted to stay involved in food, I'd been to many an #EatNorth, and had a growing appreciation for the food & drink scene in Leeds. I speculatively got in touch with Simon to see if I could volunteer in any way. He invited me down to the office for a chat, and I got to experience my first Fogal brain dump. His ideas and passion for what he does inspired me and I wanted to get involved right away. Fortunately, he offered me a job and a few months later here we are!
Q: Are you from Leeds? If not, where? How did you end up in this fine city?
Unfortunately, no – I'm from Nottingham, but don't tell anyone! I met my better half at uni in Manchester and followed her back over the Pennines. It's better this side, everyone agrees. I was a bit apprehensive about leaving my crowd of uni and work mates, but found the city to be welcoming from the word go. 
Q: What do you think of the food/indie scene in Leeds?
It's proper good, innit? I've lived here for four years, had loads of banging meals and nights out, and I feel like I've barely scratched the surface. My go-to lunch when I'm in the office is a Chilli Paneer Wrap from Manjit's. I'm a big fan of North Bar, especially Preston (Other breweries are available). There's a plethora of coffee roasters churning out beans and grounds so wherever you are in the city you're gonna get a quality flat white. I think there's so much potential here.
Q: What do you see as the future for the Leeds indie scene, through the aftermath of the economic devastation of COVID? Any space for optimism?
I'm a 'glass half full' kinda guy. It's easy for me to say, as I'm not a trader who's living hand to mouth through this thing, not knowing whether they're going to open next week, let alone next year. But I have to say, what I've seen in Leeds makes me very optimistic. The traders reacted so quickly to make things COVID-secure, they flexed their opening hours and operating models, and they worked together tirelessly, providing support to each other and to those less fortunate. 
Leeds has built a reputation as one of the best cities for food & drink outside London, and with the standard of work that's been going on in Leeds now, from Michelin starred chefs to indie street food events and collabs, I can't see that changing any time soon. It's our job to keep banging the drum and making as much noise as possible.