June 10, 2021
News: Brown & Blond's Charitable Commitment to Commemorate 11 Years in the Baking Business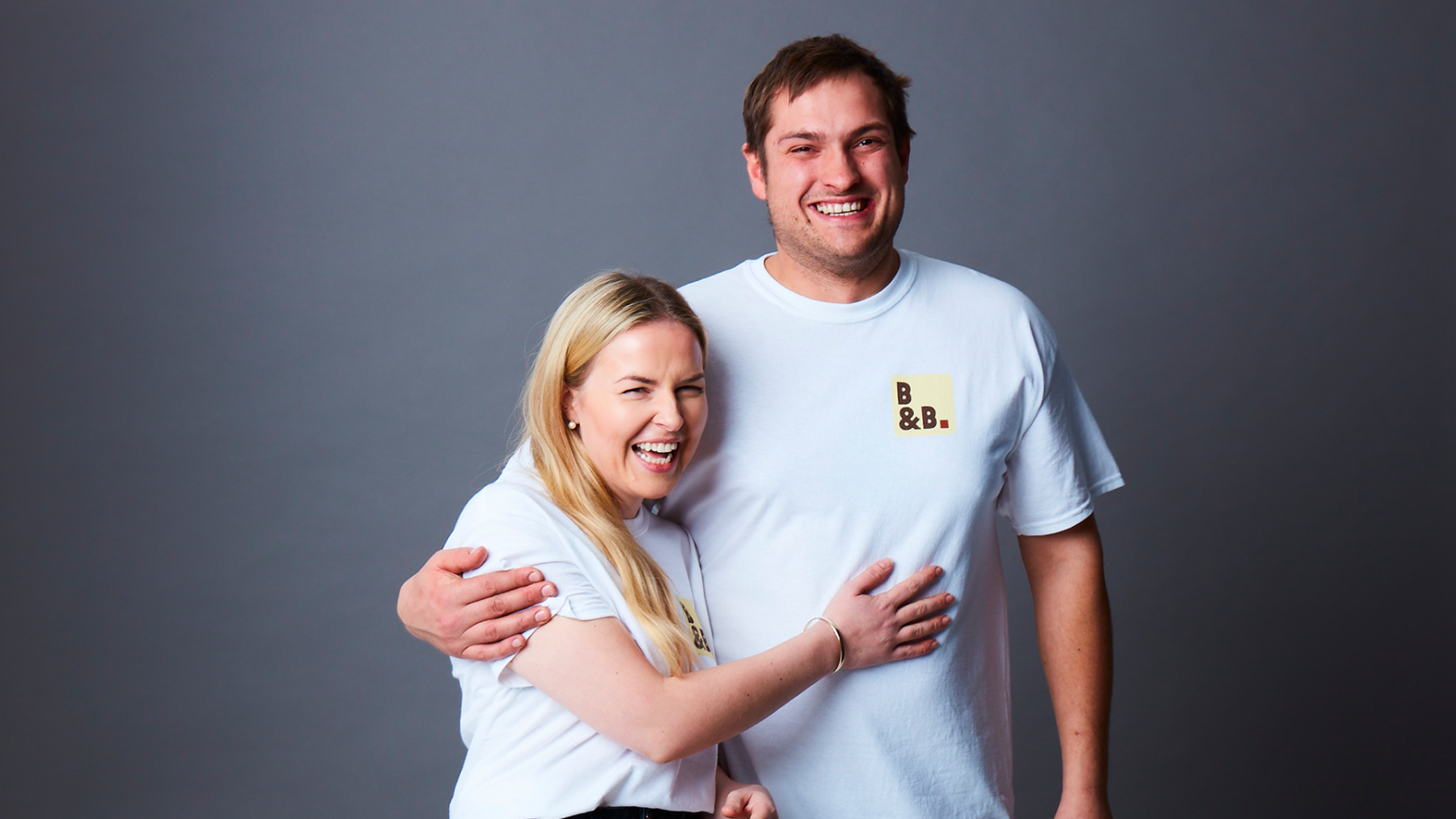 George and Lucy Welton, the team behind Yorkshire's brownie business Brown & Blond, celebrate eleven years of baking widely-lauded brownies this month, with a philanthropic promise to support Leeds-based community cause Angels of Freedom.
The successful company currently bakes up and sells around 30,000 brownies every week. 
B&B have worked hard this past year, and have been fortunate to see that hard work pay off as the business continued to grow through lockdown. 
After not being able to celebrate their decade in business during the pandemic, they will celebrate their 11th birthday instead. They'll mark this milestone through a commitment to donating 15% of all online retail sales through June to Angels of Freedom.
Angels of Freedom is a community-based initiative organised by volunteers bringing a caring LGBTQ+ scene to Leeds. Supported by Leeds City Council, British Transport Police and West Yorkshire Police, Angels of Freedom's aim is to provide visible LGBTQ+ support in the Freedom Quarter of Leeds every Friday evening. 
Rob Wilson, Angels of Freedom: 
"I launched the Angels of Freedom back in December 2017 to minimise risk and vulnerability for those on a night out on the LGBTQ+ bar scene, and to promote alternative social opportunities in Leeds to build connections in the community.
Our Friday evening street team is the most visible of our activities, but we also work with a range of other organisations to improve service delivery and outcomes for LGBTQ+ people.
We really appreciate this opportunity to collaborate with Brown & Blond this Pride Month to financially support us to deliver Mental Health First Aid training again. This course is being delivered to representatives from a number of LGBTQ+ community groups to increase the grassroot support for each other when experiencing mental health crisis."
"If you're thinking of volunteering for one second, then follow through on that wave and join the group you're looking at. It may feel weird as an adult to consider volunteering; akin to the first day of a new school and not knowing who to talk to or where to go, however do take the plunge as the rewards outweigh the nervousness." Joanna, volunteer with Angels of Freedom 
Lucy Welton, Brown & Blond co-owner: 
"We are donating 15% of every online retail brownie box sold throughout Pride month 1st – 30th June to help fund Mental Health First Aid training (MHFA England) for volunteers of Angels of Freedom. Their aim is to provide visible support for the LGBTQ+ community based in the Freedom Quarter area of Leeds every Friday evening. Learn more about Angels of Freedom and the amazing work they do at www.angelsoffreedom.org.uk"
George Welton, Brown & Blond co-owner:
"The last 15 months have certainly been testing. Like many others when lockdown 1 hit, we took the decision to safeguard our staff and ourselves. We furloughed our team, but myself and a then-pregnant Lucy decided to carry on in whatever capacity we could to keep B&B going. 
Whilst wholesale was stripped to almost nothing, we saw a surge in demand for online sales, flipping our business on its head. We quickly realised how important it was to keep going when we saw how many of our boxes were being sent to friends and family of people who hadn't seen each other in a long time but wanted to send a gift to show their love. 
When covid cases started to dip we re-introduced staff back into the bakery enabling us to keep up with online demand along with an influx of new wholesale enquiries. Demand for online sales remained high so we brought on another four full-time members of staff, who are now integral to business operation. 
The support from all of our customers throughout the last year has been truly humbling. It's definitely made us stronger as a business and a team; we have built some great relationships with new and existing customers which I am sure will continue to prosper post covid." 

Brown & Blond
History 
Brown & Blond began with the help of George's granny's Kenwood mixer and a domestic oven in a converted smallholding, selling up to a hundred brownies some weeks. Flash forward eleven years and they're producing 30,000 brownies a week, are housed in a South Leeds bakery – and are looking to expand to a bigger unit this year.
Now selling online and wholesaling to nationally-renowned institutions and cafes such as King's College in London, the brand began by building a loyal customer base through attending markets and doing pop-ups, continuing to grow through the success of their high-quality, tasty products.
New Flavours 
Their original brownie is the staple, best-selling favourite, but B&B have been trialling new flavours throughout lockdown and customers have become massive fans of their always-changing speciality flavours – they bake up around 100 different types! 
Customers have been especially partial to their peanut butter blondies, raspberry white chocolate, and salted caramel varieties, and have been relying upon their mail order system (which the brand is currently investing further in) to ensure fresh brownies arrive straight from the B&B ovens to your doorstep. 
Brown & Blond are continuing to grow. They have recently had an increase in the wholesale part of the business, with notable stockists including: King's College London, Cumbria Zoo, Yorkshire Wildlife Park, York Theatre Royal, Arc Inspirations Group, and Leeds University. 
See more – https://brownandblond.co.uk/collections