August 29, 2023
One-Month To Go Until LIFI23
The festival returns for its third year, bringing with it 39 speakers, 11 events, 1 venue, 2 stages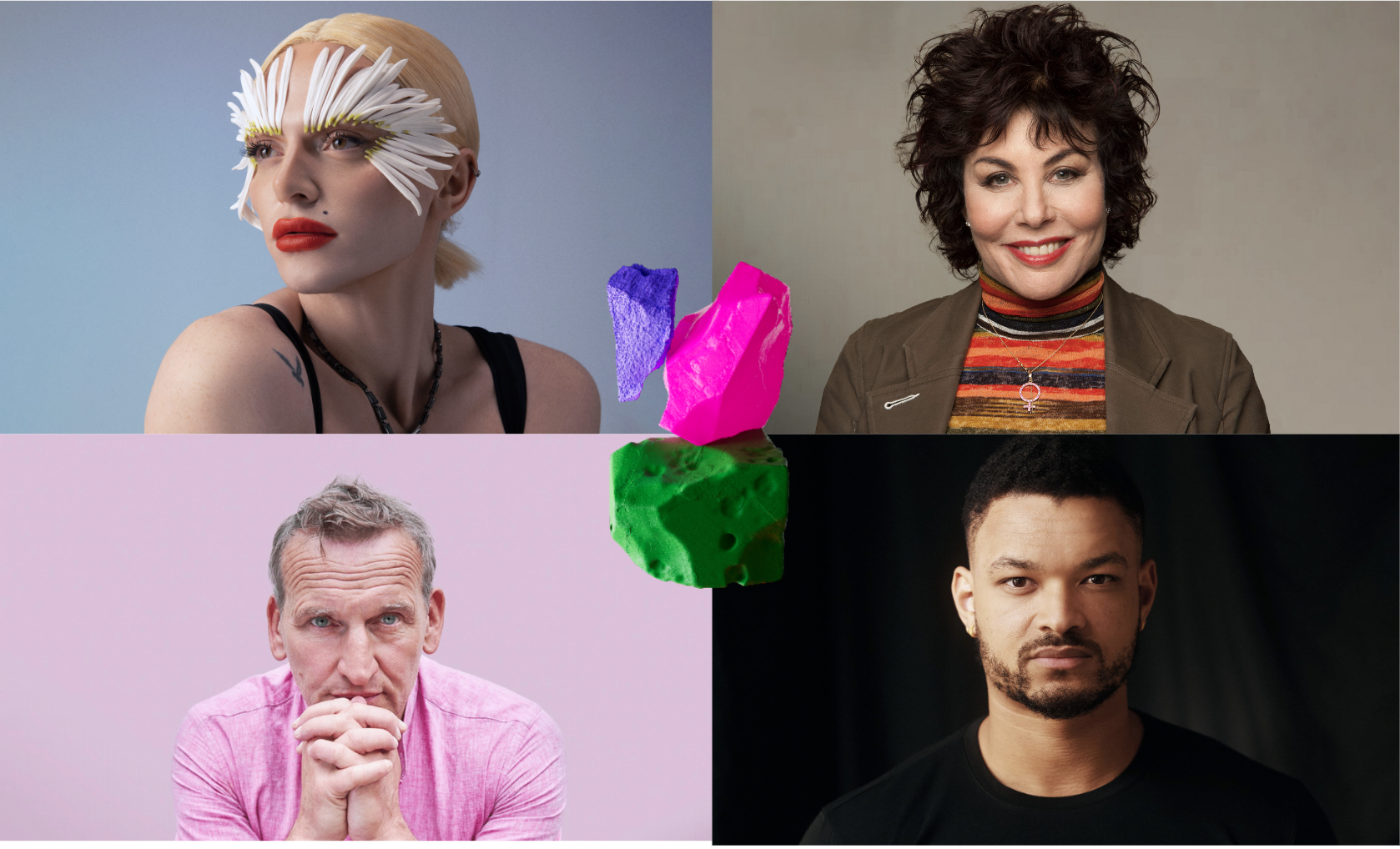 Leeds International Festival of Ideas officially returns to the heart of the city in exactly one month's time, promising to be the biggest one yet. With an expected audience of 5,000, the festival is set to once again delve into conversation, connection and curiosity, exploring some of the most pressing questions of our time.
Leeds International Festival of Ideas 2023 (LIFI23) is back for its third year, taking place at the iconic Leeds Playhouse. An annual event brought to the city by LeedsBID (Leeds Business Improvement District), LIFI explores a range of thought-provoking and current topics, bringing guest speakers and hosts from a diverse range of backgrounds to discuss and debate a diverse array of topics. Audiences set to attend the various talks and panels can immerse themselves in three days of current and important topics, with the festival giving a voice to 39 speakers, across 11 events, on 2 stages in 1 iconic venue. 
The festival is pleased to announce the introduction of a brand new host, Jon Sopel, former BBC North America Editor, Jon Sopel, who will now be leading the "Who Does Our Political System Benefit?" panel. Jon has spent four decades reporting on global events and interviewing the people who tried to shape them. He has featured on just about every BBC news programme, acted as an in-studio host for numerous BBC news and political programmes and been heard on the airwaves of BBC Radio from Paris, Kuwait City, Washington DC and Blackpool. With numerous books and awards to his name, Jon now presents The New Agents podcast for Global.
A stellar lineup of speakers is set to hit Leeds this September for LIFI23, with a number of international names, academics and performers preparing to speak. Some key names taking to the stage this year include entrepreneur and business mogul Steven Bartlett, renowned British actor Christopher Eccleston, International drag sensation Bimini, and bestselling author and comedian Ruby Wax OBE. They will be joined by other key names from across varying industries, including Davina McCall MBE, Will Young and Rob Rinder. 
They will be joined on stage by several esteemed hosts including restaurateur and broadcaster Dame Prue Leith lead a touching and personal panel on grief, and international broadcaster Naga Munchetty, who will be joined by Coinbase and the Bank of England to talk about cryptocurrency. The festival is also welcoming hosts such as Matt Baker MBE, Lisa Holdsworth, Charlotte "Lotty" Leeming, Louise Shorter, Anisa Morridadi and Cherry Healey. 
[watch the one month to go video below]
The festival is also welcoming a brand-new collaboration with North brew. The partnership will see an exclusive beer being brewed, boasting its own unique flavour and packaging from local talent. The vegan session pale ale is set to have aromas of lemon zest and freshly cut grass, bringing a note of vibrancy that balances against the juicy flavours of white peach and sweet mango. Collaboration has always been important to North, celebrating innovation and creativity within the local community and afar.  The award winning, international brewery, who has a proven track record of satisfying consumers around the globe, are brewing the beer especially for the third year return of LIFI. People can enjoy it served up at Leeds Playhouse for the duration of the festival, all North Brew bars in Leeds, Manchester and Birmingham as well as picking it from the shelves of Morrisons.
In addition to the exciting lineup of talent and partnerships, LIFI23 is also proud to commemorate their valued sponsors. Weightmans and Bruntwood, leading organisations committed to supporting innovation and creative dialogue, have joined forces with the festival, underscoring their dedication to fostering intellectual curiosity and transformative ideas.  
#LIFI23 is dedicated to providing a voice to those passionate about the trying and thought-provoking conversations of this generation, and invites you to join them on a journey of reflection, discovery and innovation. With a selection of trailblazing performances, bringing together brilliant minds and powerful discussions, this year's festival is nothing short of impressive. Though most events have sold out, there are still a limited number of tickets available on the LIFI23 website HERE.