July 18, 2023
Projecting Grief and(LIFI23) collaborate to present an important new exhibition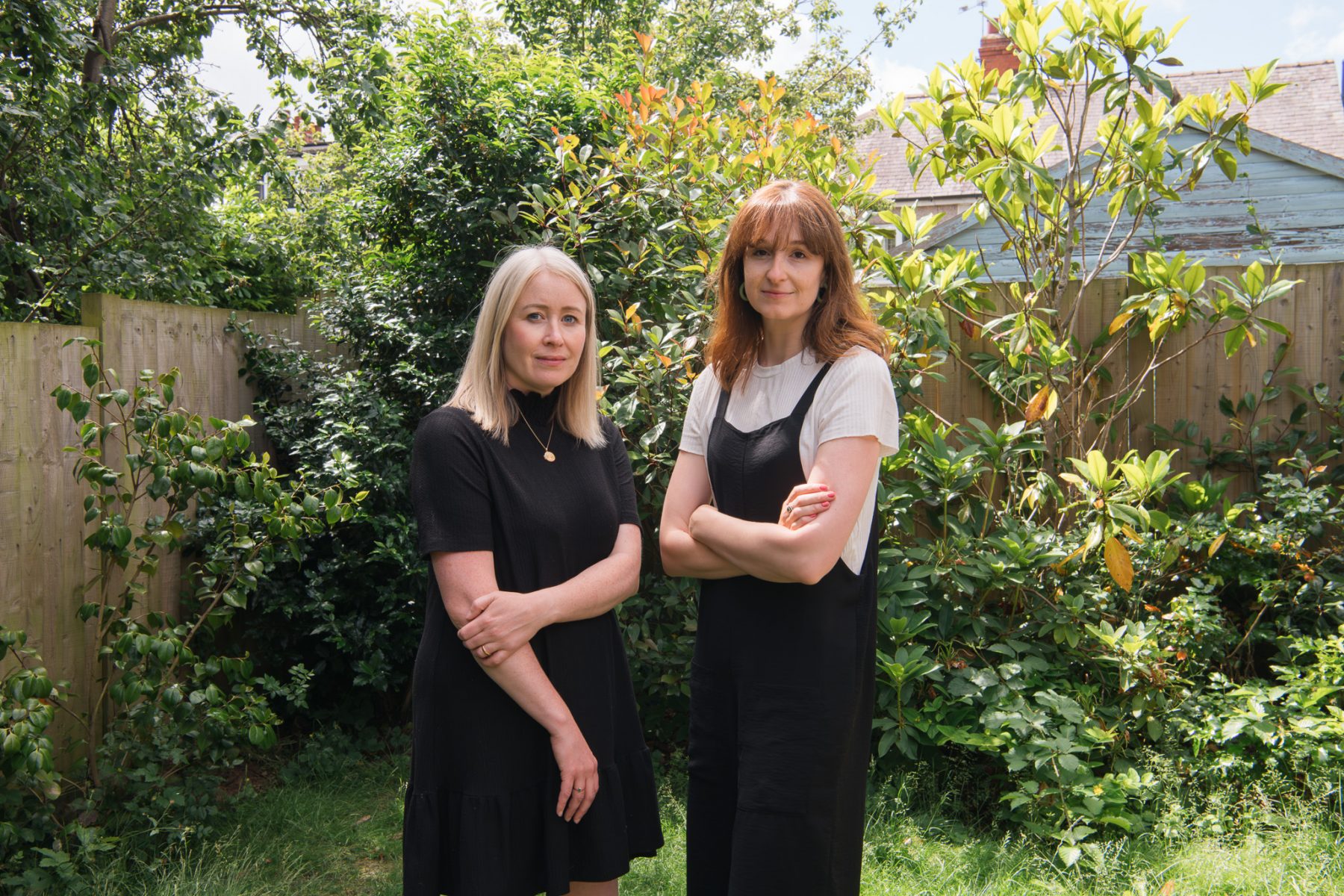 Projecting Grief, an online gallery that explores the profound connection between loss, creativity, and healing, is delighted to announce its partnership with the Leeds International Festival of Ideas (LIFI23). Together, they are presenting an inspiring exhibition focusing on complexities of discussing loss and how art can be a medium for grieving. 
Building on the success of its online platform, Projecting Grief will present a captivating brand new offline exhibition in the heart of the city centre at Victoria Gate. Taking over the former Shu & Luxe space in Victoria Gate from 18th August till 27th August, this exhibition will invite viewers to immerse themselves in these real-life stories of grief and art, with the opportunity to join some mindful and creative workshops covering textile art, creative writing and paper flower making. The exhibition will form part of the build-up to LIFI23's panel discussion event 'How do we talk about grief?' featuring speakers including Dame Prue Leith and Will Young taking place at Leeds Playhouse on Saturday 30th September.
Projecting Grief is the work of photographer Jo Ritchie and writer Laura McDonagh. Following the tragic loss of her brother Jack to suicide resulting from gambling addiction in 2017, Jo looked for others who had found comfort in creativity and took their portraits. She was joined by Laura, an interviewer and writer, whose mother Anne passed away unexpectedly in 2019. Laura felt a strong urge to document her thoughts on family, identity, and home, capturing them before they could fade away. In 2021, Laura herself was featured on Projecting Grief.
While Jo dealt with her grief using creative means following the loss of Jack, her parents, Liz and Charles Ritchie, co-founded the charity Gambling with Lives: an organisation which has had a remarkable impact on the discourse surrounding the risks of gambling. Thanks to the efforts of bereaved families, the clear link between gambling and suicide is now widely recognised. Liz and Charles were both awarded MBEs in the 2023 New Year Honours List for their services to charity and families bereaved by gambling related suicide. Theirs is a unique, compelling and hopeful story, and one the festival is proud to support. 
Alongside the exhibition, workshops will be running over each weekend. On Saturday, August 19, Moni Escobar will lead a workshop on making a beautiful forget-me-not crepe paper flower. Moni describes her work as botanical surrealism, and her aim is to 'fill the world with joy and bright colours, one flower at a time'.  
On Sunday 20 August, Freya Bromley – a writer living in London and the acclaimed author of 'The Tidal Year' – will lead a workshop on how creative writing can be a therapeutic tool to support wellbeing, encourage self-expression and untangle confusing thoughts.
On Saturday 26 August, Hayley Mills-Styles, a Yorkshire-based textile artist specialising in embroidery, will show people how to create a pocket design, using a variety of fabrics, threads and trimmings, to store memories. And on Sunday 27th August, spoken word poet Mstr Samuel will close the exhibition with a performance exploring identity, mental health and hope. 
In discussing the profound impact of creativity on grief, Jo Ritchie, Photographer from Projecting Grief, said, "Grief is an experience that touches us all, yet our society often struggles to openly address it. Engaging in creative practices, in whatever form one chooses, can offer solace and a sense of manageability. We've spoken with so many people who have found comfort, hope, and distraction through their creative pursuits. By sharing their stories and work at the Leeds International Festival of Ideas, we hope to start a candid conversation about grief."
Emphasising the inclusive nature of the workshops, Laura McDonagh, Writer from Projecting Grief, stated, "Creativity is a vast, diverse spectrum that holds something for everyone, regardless of whether they consider themselves conventional artists or not. We invite the people of Leeds to participate in these workshops, explore their own creativity, and create something meaningful in memory of their loved ones."
Jo Coburn, Senior General Manager at Victoria Leeds, said: "We are proud to be welcoming LeedsBID to Victoria Leeds in support of Leeds International Festival of Ideas to host their 'Projecting Grief' exhibition pop-up. It's a subject that affects everyone and is just one of the important topics being tackled by the festival late-September. Through powerful storytelling of real people, we hope to connect with members of the public by showcasing loss and healing through creativity and find ways in which grief can ultimately become a catalyst for inspiration."
Projecting Grief – The Exhibition
Full details can be found here – leedsinternationalfestival.com/event/projecting-grief-x-lifi-exhibition  
Dates: 18th August – 27th August 2023 
Venue: Taking over the former Shu & Luxe space in Victoria Gate, Leeds LS2 7AU
Add-On Events:
Paper Flowers Workshop with Moni Escobar
Saturday 19th August 11am-1pm
Creative Writing Workshop with Freya Bromley
Sunday 20th August 1-3pm
Embroidery Workshop with Hayley Mills-Styles
Saturday 26th August 11am-1.30pm
Spoken Word performance by Mstr Samuel
Sunday 27th August 1pm