February 22, 2022
The future's bright: new faces, fresh talent and bold opportunities for the Chapter 81 team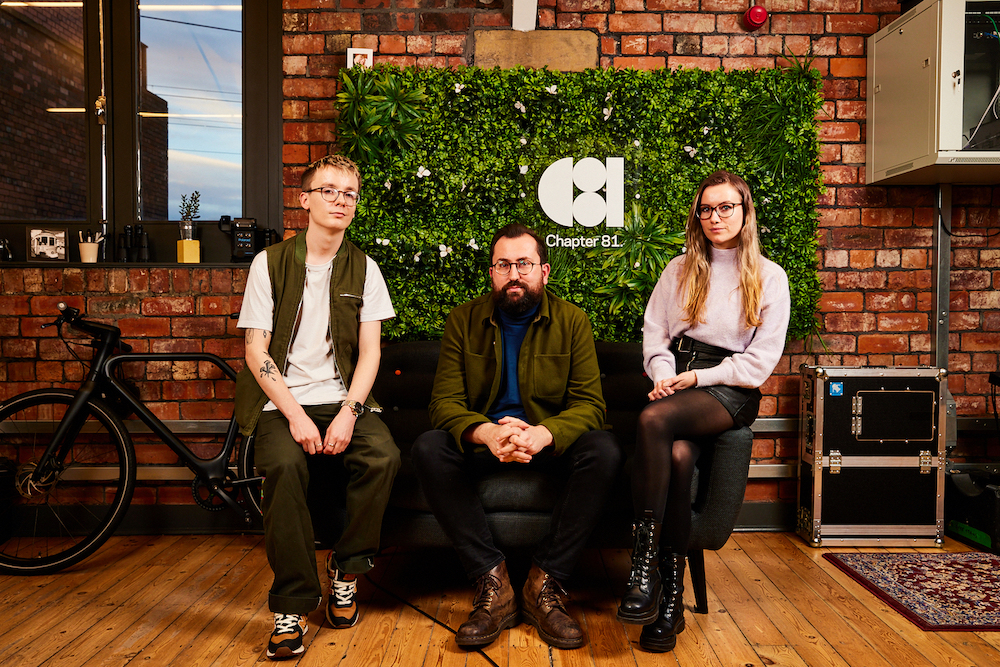 Here at Chapter 81, we're always looking for ways to expand our offer, embolden our team and meet our clients' needs in new ways. Now, we're chuffed to announce two new full-time faces in our little family – just what we need to keep producing top quality content for the growing list of sectors we work in.
First up, Amelia Radford has come on board as Social Media Executive. She started out in client services and project management, and moved back to Leeds in 2020 after five years' living and working in Australia. As part of our close-knit team, Amelia takes care of creating and posting social media content for our clients, crafting impactful messages and helping the people we work with discover new ways to communicate memorably.
We're also pleased to welcome in Simon Neal as PR Manager. Having previously worked at Wolfstar Consultancy in Selby, Simon brings a whole heap of knowledge and experience to the team, with a career history covering music, retail and experiential campaigns, communications and press. He'll work closely with our MD to keep our strategy on point, and make sure we're delivering the best possible results for our clients.
The exciting new things don't stop there. As well as new faces, we've also recently begun working with a range of brand-new clients, including the Thackray Museum of Medicine and Opera North. It's all about expanding our roster and our repertoire and strengthening partnerships with brilliant brands in Leeds and beyond. 
All these new beginnings make now a super inspiring time for us as a team. With fresh perspectives and new skill sets to drive us forward, we're excited to embrace our next chapter, take on new clients and do more of what we love. The future's bright, and we're here for it.