February 10, 2020
The Owl expands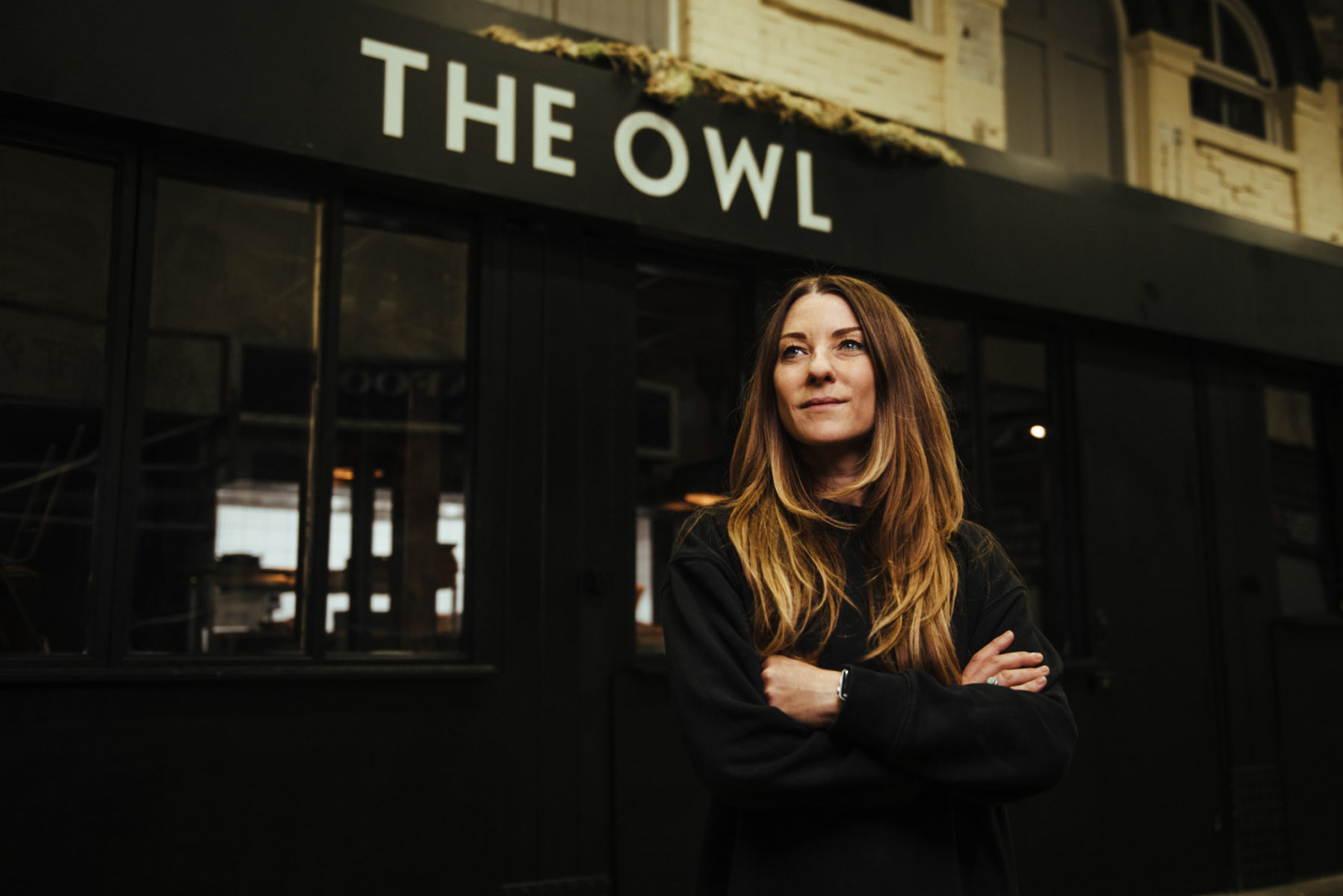 Liz Cottam and Mark Owens have been much-lauded for their fine dining establishment, HOME. But as a Leeds lass with a passion for the market, Liz wanted to do more at different price points, and get footfall back into the beautiful Kirkgate Market. So, she set up The Owl,  a gastropub in the market's halls which opened at the beginning of November 2019.
Despite enough redtape to put most people right off (the halls close at night, necessitating a chaperone from the market's doors to The Owl, for one example), Liz and Mark have managed to make a riproaring success of The Owl. With great reviews from the likes of the Guardian's Grace Dent amongst others, The Owl has had unpredictably great footfall, and Liz is keen to expand on the venture.
This month they will shut to renovate the upper storey of the establishment, giving The Owl another floor to accommodate guests in.
Whether you're up for the Mr Crab Pie (a fish pie served up in a crab shell, complete with the crab's claws), a game and bone marrow sausage roll, parsnip soup with scallop or a whole roast game bird, of you're in the market for some Northern Monk (they have their own exclusive NM brew here, called Wisdom – a hazy pale with notes of verbena) or some beautiful wine (served by the glass), The Owl is definitely one to try once it reopens later this month.
Also keep your eyes peeled for Units Q & R, another two ventures courtesy of Liz – one bringing a daily-changing menu of simple fare and one serving up champagne and oysters – coming to the market's halls over the next month or two.