June 29, 2022
WOW- Women of the World Festival is taking place in Rotherham NEXT MONTH!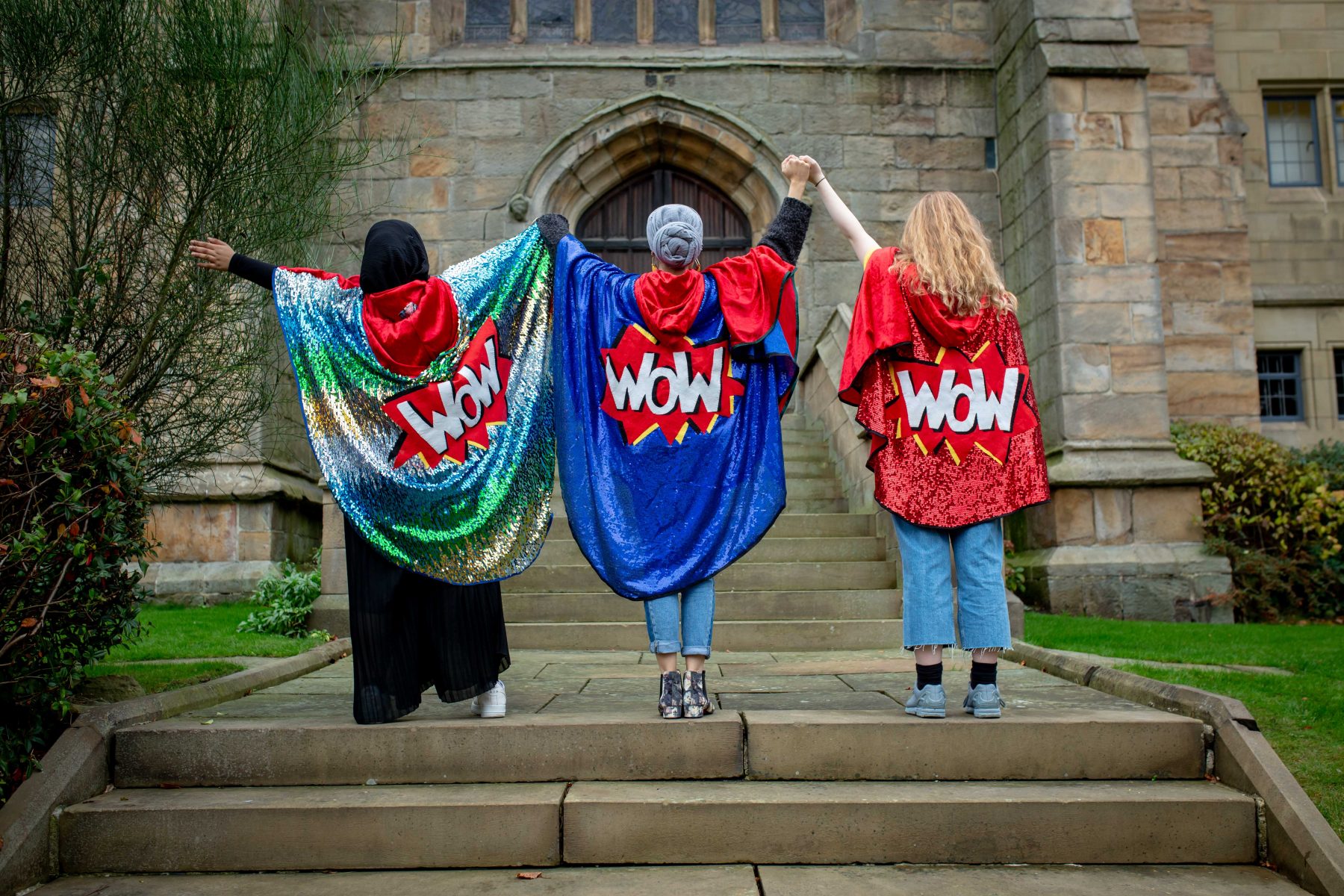 Rotherham Council has announced the programme for the first ever WOW – Women of the World Festival in Rotherham, taking place next month. Led by Founder Jude Kelly, WOW Festivals are the world's most comprehensive festivals celebrating women, girls and non-binary people. Launched in 2010, WOW Festivals have now taken place in more than 
30 locations in six continents, reaching more than three million people to date. WOW Rotherham is organised by Rotherham Council and Flux Rotherham in partnership with The WOW Foundation, the UK based charity that runs the WOW movement across the world. The two day festival will celebrate community, culture, and entrepreneurialism with artists local, national and international taking part in the event, the first of its kind for the town. Aiming to tackle the subjects that matter most to women, girls and non-binary people, the festival is open to people from all walks of life, however they identify.
WOW Rotherham will take place over the weekend of Saturday 16th and Sunday 17th July in the town's Clifton Park and will feature an eclectic series of events, talks, debates, workshops, mentoring and performances. The weekend's main stage will kick off with a welcome address from WOW Festival organisers from across the globe including founder Jude Kelly and entrepreneur Dame Julie Kenny, interim chair of the UK Commission for Employment and Skills and Chair of Trustees of the Wentworth Woodhouse Preservation Trust. 
The welcome will be followed by WOW Big Ideas, a platform for short talks about pressing conversations and important ideas for change. Speakers will include award-winning cultural producer and freelance marketer Annalisa Toccara, campaigners and activists The 3 Hijabis who are calling for racists to be banned for life from all football matches in England and senior critical care nurse Charmaine Mutsago. 
Further events on the Saturday will include a panel discussing issues and barriers to getting or keeping jobs as someone who identifies as a woman, a discussion about women's health (with no subject considered too taboo!) and music from local South Yorkshire musicians The Sangeet Choir, DJ Tonner, and punk band Skint Knees. There will also be entertainment in the form of comedy and poetry throughout the day. 
Sunday's events include fun in the form of Drag Queen Bingo and a silent disco. There will also be a live set from local progressive gothic folk rock band The Mother of Crows, poetry with Nicky Rogers and Ellie Blackburn, an in conversation chat with stroke survivor Donna MacKenzie-Smyth and a number of workshops. 
In addition to a programme of important, thought-provoking conversations and workshops, as well as chances to kick back and have some fun, WOW Rotherham will be hosting a diverse WOW Marketplace filled with female makers and organisations; a feature at every WOW Festival around the world. The marketplace will feature a number of stalls including hand-crafted gifts and a clothes swap and many more. There will also be a food and drink area to keep attendees refreshed throughout the weekend.
As part of the festival, local artists Zoe Walker and Neil Bromwich of Walker and Bromwich will be showcasing their project 'Siege Weapons of Love', a series of inflatable sculptures that combine potent symbols of war with flowers and organic forms. This will include a vibrant, loud and joyful procession on Saturday 16th July around the festival site, which will culminate at a beautiful arch decorated with handmade flowers. On Sunday 17th July, the flowers will be gifted to festival visitors as a symbol of love and generosity. Attendees are invited to get involved by making their own flowers as a symbol of peace and love and to highlight the wonderful and welcoming town of Rotherham.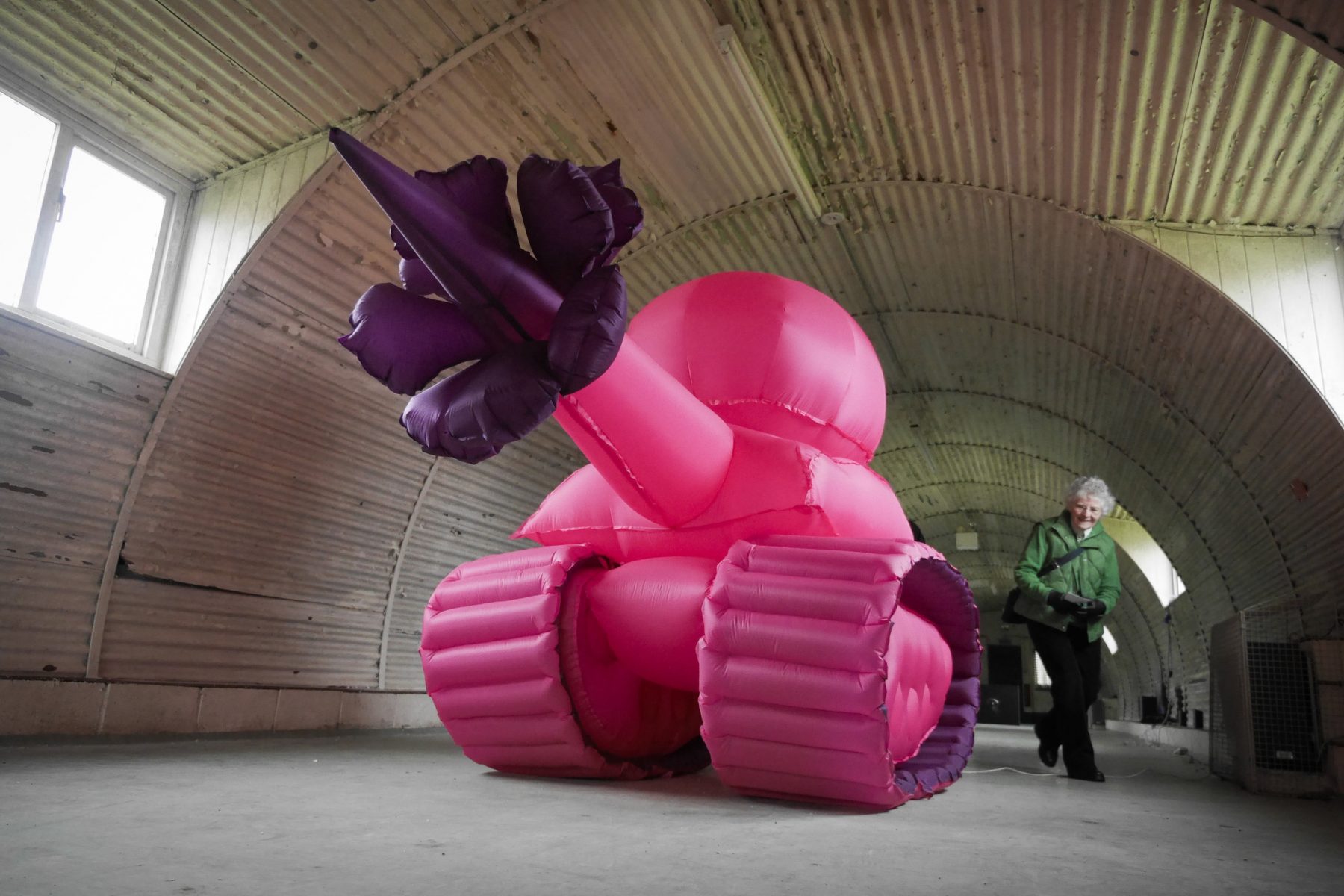 Jude Kelly CBE, CEO and Founder of The WOW Foundation said:
"WOW Rotherham is going to be a wonderful and joyful celebration of the women and girls whose stories, achievements and resilience can help build a new chapter in the history of the town. We've been working with Flux to bring together people of all kinds and make sure that the WOW Festival is full of bold, brave and brilliant conversations and events.The WOW local producers are using their huge energy to build an equal, just and safe world where the women, girls, trans and non-binary communities of Rotherham can flourish."
Helen Jones, Director at Flux Rotherham said:
"We are thrilled to be part of this fantastic two-day festival, celebrating women, girls, trans and non-binary communities of Rotherham. There will be so much to do and see around the festival site at Clifton Park. From excellent speakers, workshops, and art performances to live music, poetry and joyful dance sessions. All topped off with a beautiful marketplace area filled with female makers and organisations."
Leanne Buchan, Acting Assistant Director for Culture, Sport & Tourism at Rotherham Council said:
"We started our journey with WOW Women of the World in 2019 at Rotherham Town Hall with 60 women from across the borough sharing their hopes, fears and aspirations. To see it blossom into a two day festival and to have been able to support three female community producers to achieve this is really special. The programme is a brilliant blend of the difficult topics that are important to women in the borough, handled with care and humour, alongside a showcase of the fantastic talent that we have in Rotherham and the region and we hope to see it become another hallmark of the Rotherham Events calendar."
WOW is the biggest, most comprehensive and most significant festival dedicated to presenting work by women and promoting equality for women and girls. The first ever WOW Festival in Rotherham is the latest in a number of WOW Festivals to take place this year, organised by local partners around the globe. In March, WOW Festivals took place in London, Istanbul, across Western Australia, Nepal and online in Pakistan and Bangladesh. WOW Festivals are organised by local partners, working alongside The WOW Foundation.  
Further names and events for WOW Rotherham will be announced in the coming weeks with the festival fast approaching.