December 15, 2019
Best Indie Fast Food Leeds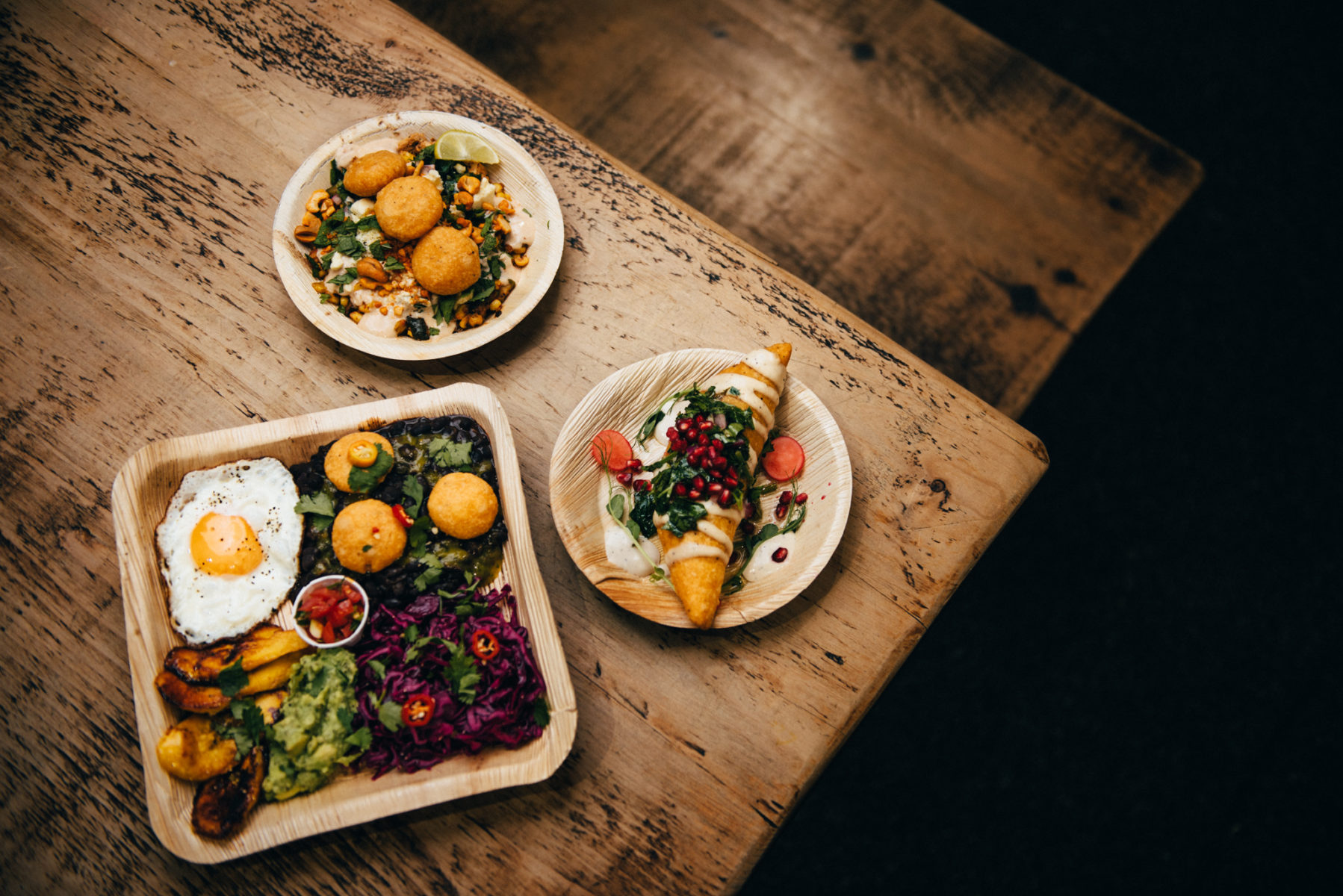 Leeds has had a bit of a foodie renaissance over the past decade – and it has been the pop-up scene which has led the vanguard. With festivals like our Leeds Indie Food, #EatNorth and more recently Chow Down, pop-up vendors have been welcomed with open arms into a credible food scene. Some have remained as pop-ups and some have moved into bricks and mortar, depending on their aims and motives.
Some of our favourite fast-food joints around Leeds were born as pop-ups – and, as you may expect, all of our favourites are indie.
Not all of us are successful packed lunch makers on a day-to-day basis, and even for those that are, a treat is due every now and then. This is our top 10 list of the best fast food in Leeds – the 10 killers we make a beeline for:
Fat Annie's
Hot dogs, without the questionable status. Fat Annie's' handmade hotdogs are a real go-to for us. For five years they've been serving up their custom-made and locally hand-crafted specialist sausages, which are unique to them. They only use prime cuts of quality pork and beef, with no nasties, their pickles and relishes are made in-house and their artisan bread is locally baked. You can't say fairer than that. They also make an incredible Philly Steak Sandwich.
Kirkgate Market Food Hall. Vicar Lane, Leeds LS2 7HY

Ben Bentley
Bundobust
Yep, you can get takeaway from Bundo too! We're usually predisposed to eat in, but you get 25% off at the bottle shop when you takeout, so there is no need to miss out on their stellar selection of craft beers when takeaway vibes strike. We've always got a soft spot for the Vada Pav, but if we're taking this seriously there's got to be a Paneer Tikka, a Dosa and a Bundo Chaat too. Their lunchtime Express deal is a win too – get 2 dishes for £7.50. Worth taking a (close) colleague and splitting 4, we reckon. Easy enough to nip out from work when you've forgotten your packed lunch!
6 Mill Hill, Leeds LS1 5DQ

Ben Bentley
Manjit's Kitchen
Head down to Kirkgate market's food hall and you know your choices are going to be tough, with Fat Annie's in residence there, too. But Manjit's Kitchen serve up some of the best on-the-go Indian food imaginable. Their Chilli Paneer Wrap is a beautiful thing of wonder. The perfect thing to scoff smugly in front of colleagues.
Kirkgate Market Food Hall. Vicar Lane, Leeds LS2 7HY

Ben Bentley
IF
Slightly biased because they are so convenient for the Chapter 81 office? Nope, we don't think so. With a larger branch on Call Lane and a smaller branch under us on George Street, we can get our coffee fix (they serve up Leeds favourites North Star) as well as food too. They used to serve up a to-die-for cheese toastie, and they now have a full menu of bagels and great cakes. They seriously satisfy our hunger pangs, without a doubt.
43 Call Lane, Leeds LS1 7BT
George St, Leeds LS2 7HZ

Ben Bentley
Little Bao Boy
Little Bao Boy launched as a pop-up only 2 years ago, so it's amazing how far James Ooi and the team have come. They now have a permanent post inside North Brewing Co's Sovereign Street premises. Their bao are the perfect bite of fluffy bun and often spicy, often deep-fried, often aromatic fillings – think chilli tempura prawns, salt & pepper deep fried tofu – and regular specials of cheeky dim sum. They're the perfect treat for lunch hour, they go perfectly with a refreshing North Brew Co pint, and they do specials (like 2 bao for £7) frequently. They even did a collab with Copenhagen kingpins Amass earlier this year! You know it makes sense…
North Brewing Co., 3 Sovereign St, Leeds LS1 4BA
Box Club
Ok Box Club is a pop-up brought to you courtesy of Ox Club in collab with the rest of Headrow House. Get a box full of hangar steak, french fries, and sometimes watercress and salsa verde, sometimes bearnaise. Take your box of goodness down to the beer hall, in a hot and happy cardboard box, and look on smugly as beer hall drinkers' jaws drop to the floor in the face of your wonderful life choices. Keep an eye on the Headrow House insta for Box Club dates (though we expect a bit of a wait, until the Ox Club kitchen is back up and running).
Headrow House, 19a The Headrow, Leeds LS1 6PU
https://www.instagram.com/headrowhouse/
Dough Boys Pizza
Dough Boys were one of the forerunners of great fast food in Leeds. Located in Belgrave Music Hall & Canteen, the by-the-slice guys have been serving up amazing tastes like "Baa No More" (an amazing combo of Middle Eastern spiced ground lamb, pine nuts, pomegranate, pecorino and baby red chard) and Sausage Fest (prosciutto, spianata, belgrave black pepper sausage, mascarpone and caramelised onions) are pretty representative of the winners on the menu. Amazingly, you can still get your slice for half price until 7pm midweek, and until 5pm Friday and Saturday! (Only your first two slices are half price though – but two should do, they're mammoth)!
1a Cross Belgrave St, Leeds LS2 8JP
Slap and Pickle
It's the burgers that get us at Slap & Pickle. Okay, and the loaded fries. They have meat, veggie and vegan options, and all of them are classic filthy burgers – the meat options of which are created from 40 day-aged, grass-fed Yorkshire chuck and short rib from Swaledale. With their signature sauce, pickles and lettuce…job's a good'un.
Unit 2, Assembly Underground, Civic Court, Great George St, Leeds LS1 3ED

Ben Bentley
The Fisherman's Wife
The Fisherman's Wife has long been our favourite chippy in the city centre, and now they have moved from their long-established venue on the outside of the market to the food hall on the inside (just to make lunchtime choice conundrums more difficult. Fat Annie's? Manjit's? Kanassa Kitchen? Jenny's Jerk? Fisherman's Wife? Good lord times are tough #firstworldproblems). You don't need me to explain. It's just classic, well-prepared fish and chips, with good, fresh fish and a tasty, crisp batter. Don't forget the mushy peas. Win.
Kirkgate Market Food Hall. Vicar Lane, Leeds LS2 7HY

Ben Bentley
Pizza Fella
Pizza Fella are another pizza favourite, serving up wood-fired numbers 1-9, with toppings like number 7's 'organic campania tomato, fior de latte, portobello mushroom and rustego ham or number 8's spicy collection of organic campania tomato, fior de latte, nduja di spilinga, balsamic onions and calabrian chilli flakes. Because there is always time for pizza, in our book.
114-116 Vicar Lane Leeds, LS2 7NL