July 18, 2020
FILM: Welcome Back Leeds United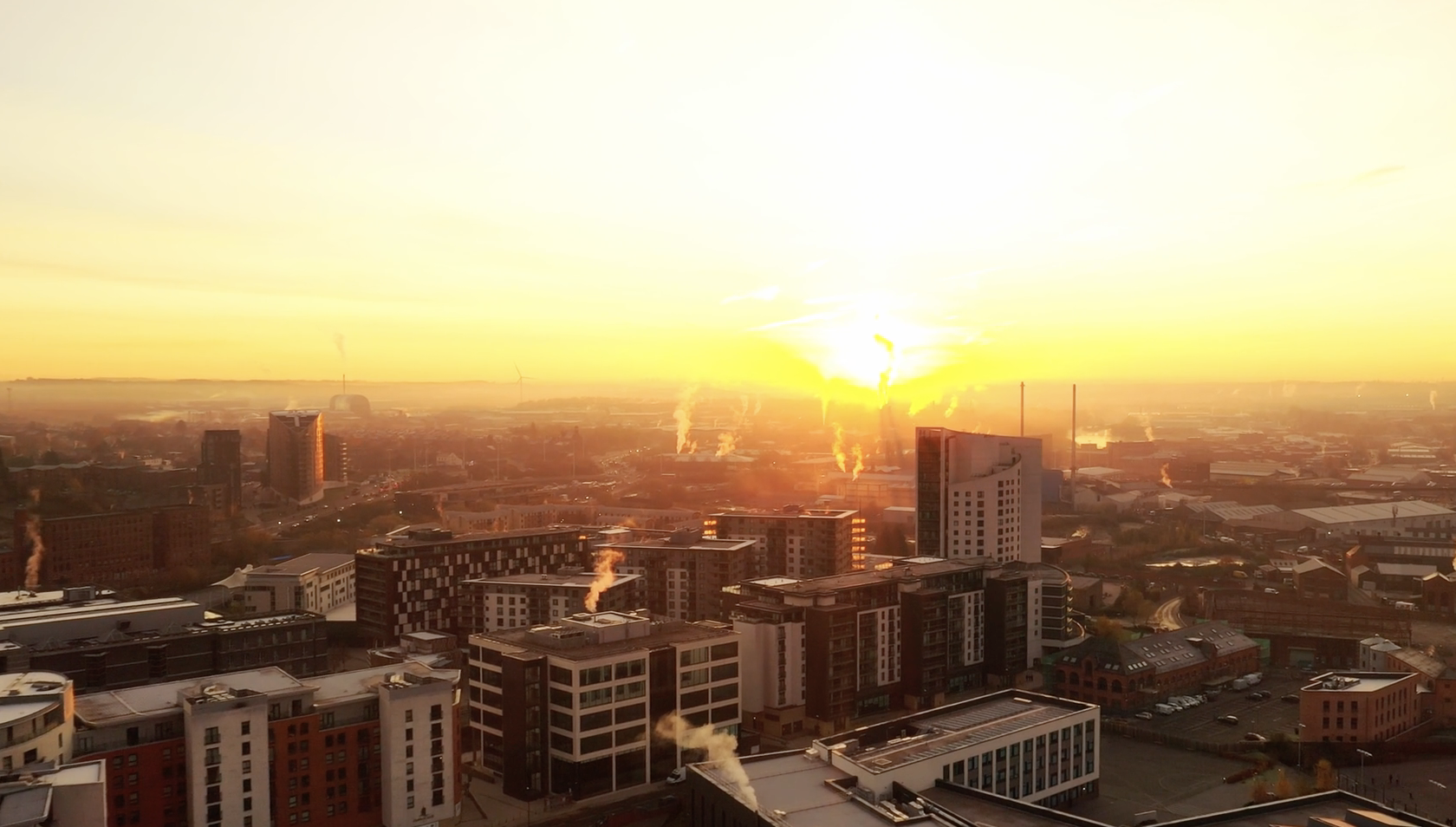 Our second film for the Welcome Back to Leeds series was in honour of Leeds United gaining promotion to football elite. We realised how important it is for a city the size of Leeds to have a Premier League football back; it has been 16 years! We know how much the city has changed in that time and can't wait to have new visitors (when it is safe to do so).
We contacted Squareball (Leeds United fanzine and podcast) and was put in touch with the incredible Matt Abbott. We wanted to follow on from our first film which was a letter to a Leeds we had missed during lockdown. With apprehension, Matt delivered a poem with Ralph Ineson in mind and Ralph again delivered the words with such conviction, we had tears without any footage. Both swore to never speak about this if the results didn't go Leeds' way. Big thanks to Max at Yakety Yak.
With the audio nailed, we had to timeline a film with no faces, no game time and 15 minutes in a stadium. The idea was to use famous moments in Leeds' football history and mix them into the film. You can hear these in your headphones from that moment in Bolton, to remember Hunter and Charlton plus a Kalvin Phillips goal and at the end you might get a cheeky Strachan goal in your ears.
Thanks to Yorkshire Folk (awesome drone footage), BBC Radio Leeds (Jonathan Buchan for the use of audio clips) and LUFC Lewis too for that beautiful scarf shot.
Producer, Editor & Camera:
Simon Fogal
Camera
Ben Bentley
Assistant:
Kieran Chappell.
Need a film?
The C81 visual service is born and ready to roll. If you fancy chatting about video, drop us an email. 
"and for sixteen years we've been living in a void. Today, we welcome them back with a taste of our favourite flavour. Victory and promotion for Leeds United is finally ours to savour. "
Matt Abbott (Poet)