August 2, 2023
Road Trip: Alfie In Dublin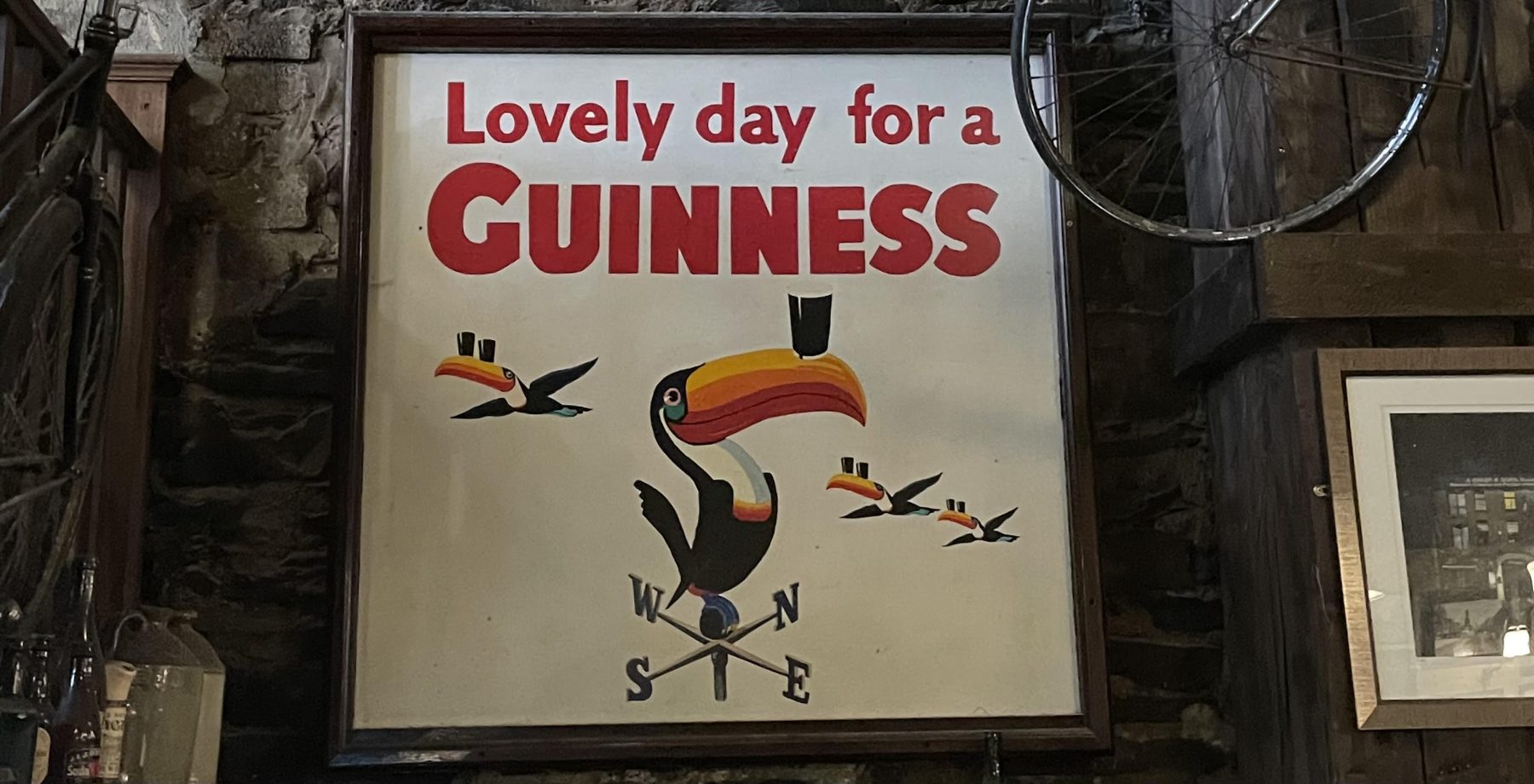 If there's one thing we here at Chapter 81 love – it's travelling! Seeing new places, cultures and people is what we live for, and our recent travel story comes from Alfie, who recently hopped across the pond for a day in Dublin. Read on to catch a glimpse of his 24 hour adventure
Dublin has always been a place written on my list of places to visit, but because of how close it is, it was never on the forefront of my mind to start saving for it. With just a quick forty minute flight separating me and the Republic of Ireland Capital, I always saw it as an easy excursion as and when the time was right. Then I received a call from my parents back in November asking if I wanted to go on a family outing to the city, to which my obvious response was yes!
I had been told tales galore from my parents, siblings and friends about the general buzz of the city – the music, the life, and of course, the Guinness. Seeing pictures of previous trips from my family and friends really set my excitement in motion, and before I knew it, the day had rolled around and I was packing my rucksack. We flew at 6:30, prompting a sharp 3:30 wake up to jump in the mini bus that took us to the airport. Drunk on tiredness, we all became gradually giddy as the outgoing flights came into sight, and not even twenty minutes later we were all enjoying our first pint of the day. 
We landed in Dublin roughly 45 minutes after take off, enjoying the cheers and heckles of stag parties and excitable tourists. After hopping on a bus that took us through the Dublin tunnel (which I was shocked to find out was almost 3 miles long), we got off in the heart of the city, with scenic riverside views. I had visions in my mind of the city resembling a cramped and crowded London, but was pleasantly surprised to see how open and spacious it was. Not only this, but it had an artistic flare to it that differs from the U.K. – fun architecture and bright colours; even the lamp posts were unique, with each one shaped like a pair of dragons.
Following a hasty breakfast, consisting of scrambled eggs and a pot of green tea, we made our way to Temple Bar, the notoriously lively tourist hub in the heart of the city. Here we stayed and here we drank, taking in draught pints of Guinness and listening to a range of live performers up on the stage. From 10am onwards, the place was alive with tourists, locals and musicians, with everyone dancing, singing and swaying to both traditional Irish melodies and some true classics; even the staff behind the bar were enjoying a dance or two. 
My favourite takeaway from Temple Bar, liveliness aside, was the true passion for music. Not only did they have local singers on rotation throughout the day, but every single area of wall and ceiling displayed some form of memorabilia – posters, framed items, and old photographs from famous performers. Just outside the bar was also a heartfelt and powerful dedication to the late Sinead O'Connor, which stood proud with framed photographs, flowers, and touching notes from fans. It was a truly special place.
For a quick culture fix, we visited the famous monument of Molly Malone, a statue based on a fictional fishmonger and prostitute, which stands proudly outside of the 17th Century St. Andrew's Church. Queues lined for miles to see the bronze figure, with many going to strenuous efforts to ensure they stroked her breasts (which is a supposed sign of good luck). From here, we plodded along the cobbled streets, through narrow passageways and along busy high streets, taking in the now bustling Dublin City.
In our pub crawl across the city, we stopped by a restaurant to get a homely meal to break up the day. The place was packed, but we were fortunate enough to find a table in the window that sat 9 of us. From up here, you could see the hustle and bustle of the diverse city – stag parties parading around in costume, families out shopping, and culture vultures peeping in shop windows were amongst the selection. The restaurant served up a delightful wild mushroom penne for me, which was truly what I needed after a long day exploring.
As the day progressed, each bar became more lively than the last, and the calibre of music became broader. Amongst the noise of tourists and the jolly walking of real life leprechaun's (they weren't costumes – I promise), was a quaint little bar with a live violinist. Along with a guitarist, he played Irish classics that got everyone on their feet, with a group of locals even getting up to river dance. It was a truly fantastic demonstration of the heart and culture that can be seen throughout the whole city, and it felt wonderful to take it all in. 
Before I knew it, it was 9pm and we had to jump on a bus back to the airport to catch the final flight home. I, of course, slept like a baby the whole journey, but the plane was buzzing with excitement from people who had all embarked on the same day out as ourselves. Many of the people surrounding me had been on the same flight out this morning, leaving me to question how their adventure went. What did they see that we didn't, and what stories would they share when they returned home? 
Though my timing in Dublin was short and sweet, it will certainly live on in my memory for a long time to come.