October 9, 2023
The Junction invites you to celebrate 'Light Night' in style
An evening of powerful conversations, projections, installations, local food vendors and signature cocktails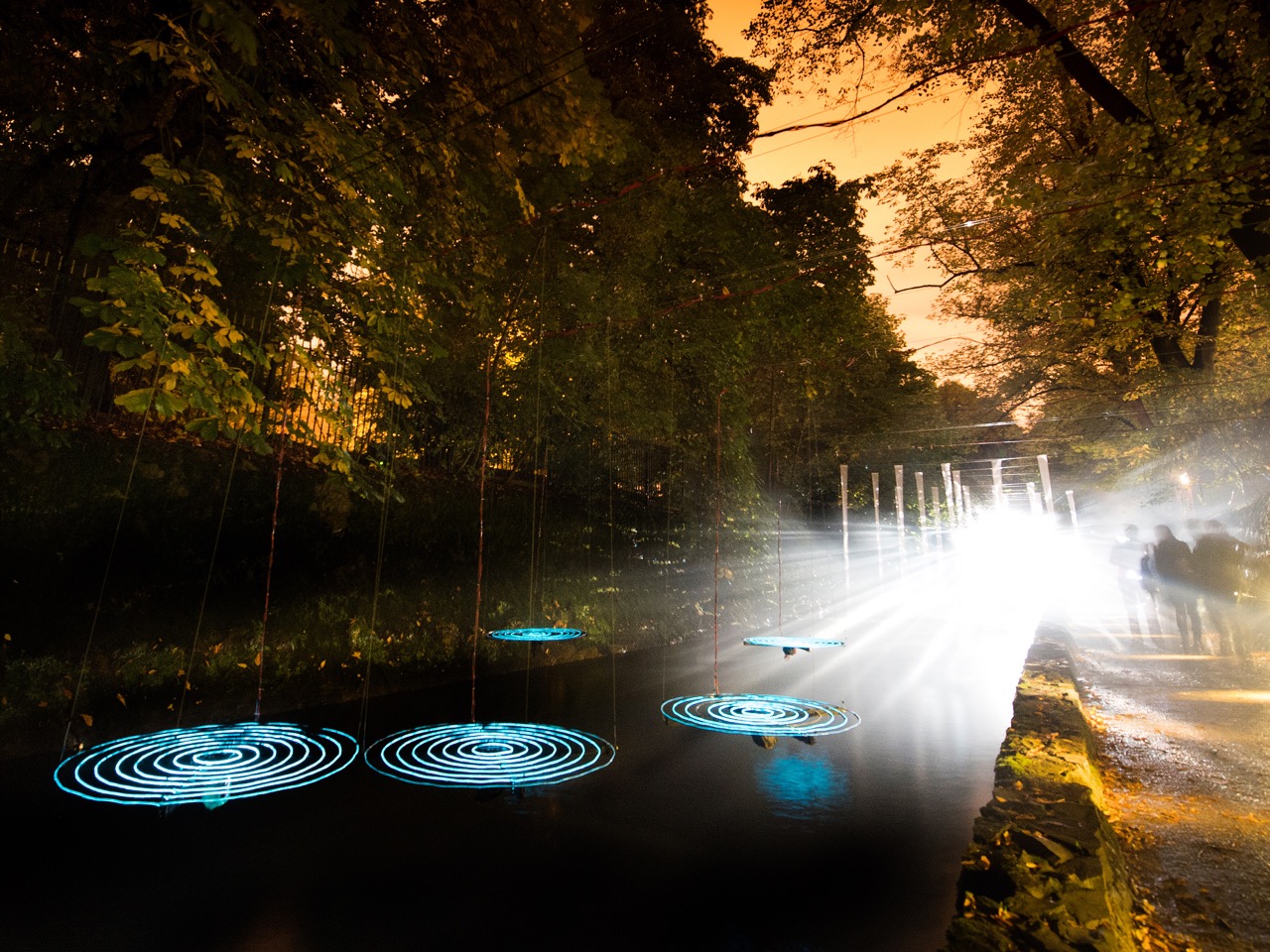 The iconic 'Light Night' festival is just around the corner, taking place across Leeds on the 12th and 13th October. To celebrate, brand new modern apartment complex The Junction is getting involved for the very first time, inviting guests to see the space and enjoy a host of events over the two day period. To support the festival, the team are providing a pick of local food, drink and entertainment options to enjoy each evening, and have partnered with mental health brand Feel Good Club to add a touch of wellness to the installation. 
As a new neighbourhood in Whitehall, The Junction want to kick off their first community event with a bang. A ten minute walk from the train station and nestled next to Wellington Place, The Junction is built on one of Leeds' heritage viaducts, which has undergone a transformation into a secret garden that overlooks both the River Aire and the Leeds Liverpool Canal. The Junction's waterside location will lend itself directly into the Light Night celebrations, as the team have partnered with Leeds City and Council and Ulf Pederson to deliver the astounding 'Droplets' light display. Immersive and beautiful, the installation uses hi-fi and lo-fi technology to create stunning suspended water droplets, which emanate layers of sound throughout. 
The Junction, which is managed by the renowned Native Residential, keeps wellness at the forefront of its mission, adding to their message of "Don't settle. Live.". With a modern and mindful approach to living, the team strives to ensure their residents are part of a budding community, and have a lineup of events in place to support this. During the Light Night celebrations, the team are partnering with positivity and mental well being brand Feel Good Club in support of Mental Health Awareness Week. The team, which exist to spread positive messages and promote self love, will partner with The Junction to project a series of powerful mental health messages throughout the extravaganza. From light projections to interactive UV artwork, Feel Good Club has been purposefully chosen to send positive messages to the city of Leeds during an important period of awareness and reflection.
Feel Good Club founder Keira, when asked about the projections, said "When The Junction approached us about projecting this messaging to the Leeds community for Light Night, we thought it was a great opportunity to raise awareness within Leeds. Feel Good Club's aim is to make at least one person feel good about themselves each day and to normalise the conversation around mental health, so to be involved in projects like this is super important to us, especially with World Mental Health Day falling on the same week."

The Junction
The Junction also has a host of other activities on offer throughout the Light Night festival, ensuring there is something there for all ages. Guests in attendance will be able to tuck into some tasty food from a variety of local Leeds traders, including pizza from Homeboy Pizza Co., as well as a hog roast and bar from the praised Three's A Crowd. Entertainment will also be on offer throughout the evenings of Light Night, with musician and songwriter James Brander playing live music throughout, as well as Poi and LED juggling performances. An opportunity for UV face paint will also be available, as The Face Paint Parlour will be bringing a pop of colour for the whole family. 
There will also be an offering of a signature cocktail to purchase during the event, with £1 from each cocktail being donated to a local Leeds charity. The Leeds Action To Create Homes (LATCH) initiative has been put in place to help refurbish run down houses in the Chapeltown, Harehills and Burley areas, which are used to support those suffering from homelessness or in need of housing.
When asked about the Light Night event taking place at The Junction, Johnathan Lloyd, Community Manager at The Junction, stated "We're really excited to be part of Light Night for the very first time. Speaking about the community efforts The Junction aims to be a part of in future, Johnathan proceeded to say "Leeds has so much heritage and culture, and as a brand new establishment in the city, it'll be really exciting to be a part of that story."

Image: Homeboy Pizza will be popping up during Light Night to serve some beloved slices
The Junction is proud to be welcoming the city of Leeds through its doors to catch a glimpse of the future of living. With a desire to build a strong community within its modern and stylish complex, the team have a huge range of plans in the pipeline to ensure they make Leeds a happier and more exciting place to live. 
You can enjoy Light Night at The Junction on the 12th & 13th October.